Amazing Photos:MP Isaac Mwaura's Honeymoon in The Beautiful Island of Bali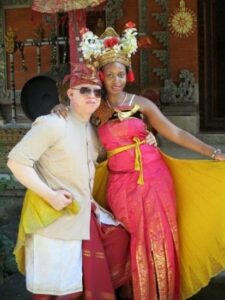 Nominated MP Isaac Mwaura has capped off the colourful and lovely wedding with a lovely honeymoon to one of the most beautiful places in the world, Bali Island.
The popular MP tied the knot to his longtime girlfriend, Nellius Mukami at the Green Gardens grounds off Kiambu road last month. The lavish wedding was a vintage and beetles affair, and it was made even more special after the newlyweds were hosted by President Uhuru Kenyatta at the State House.
The newlyweds are currently in the beautiful island of Bali in Indonesia enjoying the breathtaking aesthetic beauty and rich culture, as well as their love which started in 2012 at a coffee house on Mama Ngina Street.
Check them out.
– nairobiwire.com