Death Announcement:Thanksgiving & Memorial Service of John Njenga Ngugi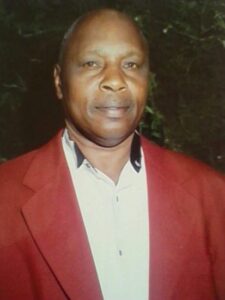 It is with our deepest sorrow that we inform you of the death of  our beloved father Mr John Njenga Ngugi (Gachuma) on 7/27/15 after a long illness bravely borne. Daily prayers are being held at  9 Pheasant Crossing,Haverhill from 6pm.
A memorial service to Celebrate his life will be held on
 Saturday 8/1/15 at Riverside Assembly of God, 15 Lowell Blvd Methuen,Massachusetts.Time: 5pm.
John 3:16
For God so loved the world that he gave his one and only Son, that whoever believes in him shall not perish but have eternal life.
Your Presence, Prayers and generous contributions will be highly appreciated. Thank you and God bless. (Peter Ngugi, Hannah Chira, Sarah Nduta & Nicholas Gathunguri)
Contacts:617-590-8753, or 617-510-8462
-samrack.com