Funeral and burial service for Sister Sarah Kimani – Hiatt of NC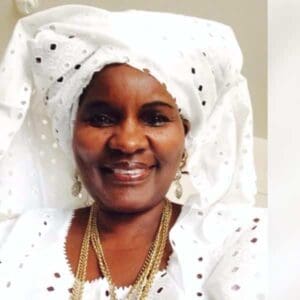 On Sunday, July 26, 2015, at around 2 PM, our Sister Sarah Kimani – Hiatt went to be with the Lord while undergoing treatment for Cancer at Novant Health Forsyth Medical Center in Winston-Salem, NC. She rested peacefully while surrounded by her husband, Arthur, some family members, and friends. Sarah lived in Baltimore/Annapolis area for many years and was in the process of moving to Winston-Salem to join her husband, following their wedding on April 11, 2015.
Sarah left behind her husband Arthur Hiatt, of Winston – Salem, NC, and four Children – Hosea Njoroge (Kenya), Zipporah Wairimu (Netherlands), Cate Njeri (Kenya), and Pastor Pat K. Njoroge of JCC Nairobi, Kenya. She was also the mother of the late Catherine Njeri.
A funeral service and burial will be on Saturday, August 1, 2015 at New Birth Church, 574 Slate Road, Mt. Airy, NC 27030 at 11 AM. There will be awake starting at 9 AM at the same venue.
Please write checks to KCFA BALTIMORE or give online at www.kcfabaltimore.com
NOTE: If you give online please specify that the money is for Sarah Kimani – Hiatt's funeral.
             (KCFA WILL GATHER ALL FUNDS GIVEN AND WRITE A SINGLE CHECK TO SARAH KIMANI'S FAMILY )
For more information, please contact:
Lucas Kimani (410) 212-3339
Martha Gatonye (443) 822-6013
Pastor Beth Lewis (443) 661-3764
Rev. Stanley Karanja (443)-525-7199
Lawrence Maina (443) 803-6337
Lucas & Martha Kimani