Photos of al Shabaab suspects police are looking for over planned city attack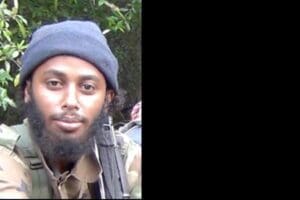 The government yesterday warned of a planned al Shabaab attack on Nairobi before Ramadhan ends on July 17 and urgently issued photos of six suspected plotters.
They are among the terrorists who survived the foiled Baure, Lamu, raid on June 14 when five KDF soldiers were killed and 11 al Shabaab fighters slain by the army. Four other terrorists were slain while on the run.
"There are those who are still on the run. Police call upon the Kenyan people to provide any information leading to the capture of the fugitives," a statement by security and intelligence agencies said.
The statement included profiles of the nine — six wanted and three slain.
It gave no information about a possible terror target in Nairobi.
The six wanted men are:
Mbarak Abdi Huka, Ibrahim Magag, Abdalla Suleiman Makhtum, Omar (full name not given, younger brother of the late Hassan Omondi Owiti, alias Budalangi), Salim Jamal Mwangi, alias Jamaloo, and Rama Mbwana Mbega.
"Kenyan security agencies continue investigations that will bring to justice criminals who were involved in plans to attack Kenyans. Authorities have identified a number of terrorists who attacked Kenyan soldiers in Baure," the statement said.
 Mbarak Abi Huka, a Borana, born and raised in Marsabit where he attended primary school, then joined terrorists in Somalia in 2011. He is reported to have been involved in th4 June 2014 Mpeketoni attacks in Lamu and recruitment of young men and women from Marsabit and Moyale.
Ibrahim Magag, brother of a Briton involved in terror attacks in Kenya and who was killed in Baure alongside Briton Thomas Evans.
Magag was born in Somalia and migrated to the UK. In 2007 he was detained in Kenya while on a mission from the Middle East to bring funds to al Qaeda terrorist Harun Fazul.
He is believed funded by al Shabaab through the Hawala money transfer system and is believed to be an associate of notorious ISIS killer "Jihadi John," identified as Briton Mohammed Emwazi. "Jihadi John" has been filmed beheading several prisoners held by ISIS.
Magag was under the British Terrorism Prevention and Investigation Measures (TPIMS) that involved intensive restrictions, surveillance and GPS tracking. But on December 26, 2013, he evaded UK authorities by taking a taxi.
He is known for forging passports and wanted for terrorism by both the UK and Kenya.
Abdalla Suleiman Makhtum has been involved in radicalising young people in Mombasa and South Coast. Prior to joining al Shabaab, he taught at a madrassa at Masjid Tawba in Mtongwe area. He is suspected to have been involved in assassinating moderate sheikhs on the Coast.
His associates include Ramadhan Kufungwa who in 2014 led extremists in Mombasa to kill moderate sheikhs before fleeing to Somalia to join al Shabaab in late 2014. He was a close associate of the late Ali Juma Mwamdigoe, alias Abu Tayba, who assumed tleadership of violent extremists in Mombasa when Ramadhan Kufungwa fled to Somalia
Omar (one name given) is the younger brother of the late Hassan Omondi Owiti, alias Budalangi, an al Shabaab operative who took part in attacks in Nairobi in 2012. He was slain by police in a gunfight in Nairobi in May 2013.
Githurai, Nairobi.The brothers grew up in Nairobi and are believed to have been radicalized at Pumwani Riyadha Mosque.
Salim Jamal Mwangi, a Kikuyu convert to Islam. He is closely associated with Musa Mosque in Mombasa where an al Shabaab flag was hoisted on its roof during indoctrination of young people.
A close associate of Ramadhan Kufungwa, he was arrested in 2013 for inciting youth to violence. Both fled to Somalia in late 2014 to join al Shabaab.
Rama Mbwana Mbega is a Digo from South Coast. He is suspected to have traveled to Somalia to join al Shabaab in 2011. He has associates in South Coast and in Nairobi who have harbored him in the past.
Three other al Shabaab fighters were slain while on the run after the Baure attack. Their profiles are revealing about the links among violent extremists.
Jumaane Salim Ashur lived in Mlaleo area within Kisaunia before joining al Shabaab. He was a close associate of terror convict Swaleh Abdalla Said. He completed secondary school at Aldina Visram around 2011 and is related to the Mafudh family of Malindi whose members have been linked to terrorist activities.
He was a nephew to Hemed Mahfudh Ashur, a Malindi-based resident arrested in 2008 following investigations into his harbouring of Harun Fazul.
Abdikadir Rehan, alias Fiki, was born in Majengo Mombasa. He travelled to Somalia in June 2014 prior to the Mpeketoni attack. He was injured while fighting but hid in Mombasa in late 2014 while he recovered. He returned to Somalia in 2015 and took part in the attack on Baure.
Amar, a Kikuyu convertee was raised in Nairobi and travelled to Somalia to join al Shabaab in June 2014. He was killed in Baure.
– the-star.co.ke
Abdalla Suleiman Makhtum
Ibrahim Magag
Jumaane Salum Ashur (Slain)
Salim Jamal Mwangi
Omar
Abdalla Suleiman Makhtum
Rama Mbwana Mbega