Video:The Sharks Will Accompany Obama To Kenya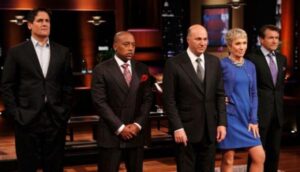 It has now emerged that among other speakers at the 6th annual event will be 3 'sharks' of the popular TV show Shark Tank, namely: Mark Cuban, Daymond John and Barbara Corcoran.
The announcement was made via the official Twitter page of GES organizing committee.
Why Kenya? The #SharkTank team will be represented by @TheSharkDaymond @BarbaraCorcoran and @mcuban.
The reality show features 5 'sharks', but Canadians Kevin O'Leary and Robert Herjavec will not be coming.
It features upcoming entrepreneurs who present their business ideas and offer a stake in their companies to the sharks. The sharks then table their offers and the business owner may accept any of them.
Mark Cuban is the flashiest of all 5. He's also the richest with an estimated net worth of $3 billion. He has investments in media, film production and is the owner of NBA's Dallas Mavericks. He entered the billionaire league in 1999 after selling his 'netflix-like' company 'Broadcast.com' to Yahoo for $ 5.7 billion. Yahoo paid in both cash and stock, and since Mark Cuban was a majority shareholder, he pocketed somewhere in the region of $2 billion.
He soon realized the 'dot com' bubble would burst and dumped his Yahoo shares and diversified his billions.
Daymond John is the founder and CEO of clothing and hip hop apparel brand FUBU. He mortgaged his home in 1992 to start the company. In 1995, Samsung invested in the company, and at its peak in 1998, FUBU grossed over $350 million in annual worldwide sales.
Daymond is also an author and motivational speaker. He has a net worth of $250 million.
Barbara Corcoran is a real estate mogul, magazine columnist and also an author. She has an estimated net worth of $40 million.
In Kenya, Shark Tank airs every Monday night on NTV.
If you've never watched it, here's a spoof done by Saturday Night Live.
-nairobiwire.com