Despite Family Billions, Raila Junior Laments at KQ's Expensive Tickets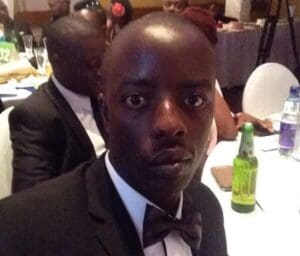 We had a story on Wednesday where we compared Kenya Airways' ticket prices to those of Ethiopian Airlines on several popular routes. It emerged that our national carrier is very much overpriced, which probably explains the numerous empty seats on most of its flights.
It happens that even the rich think KQ is overpriced.
Raila Odinga Junior yesterday recounted on Facebook how he was forced to drive to Kisumu after learning that KQ's ticket price would set him back Sh17,000 one way.
If that's not an insane figure, I don't know what is.
The fact that kenya airways lost 26 billion during the last financial year is a testament to their dinosaur management, apparently as per an article in the daily hey we're paying on leases of planes that were parked at the airport.
The other day we were looking to travel from kisumu to Nairobi as per chance one of the people we were traveling with wasn't well and we suggested they fly rather than drive down with the rest of us, as it was midday the only flight leaving was kQ upon requesting the price we were quoted 17,000/= ksh for a one way, obviously this was not worth it at all and we ended up all driving down spending the night in Nakuru and continuing to Nairobi, Kenya .
You see here in lies the problem for I am beyond certain that the plane to Nairobi was empty for that 2 o'clock flight with not more than a handful of people. Kenya airways and its management still envisions flight travel as a luxury service and not a modern alternative means of transport, gone are the days when the only people who would jump on a plane to mombasa are European tourists on holiday, the elitist views of the management are what have trapped the carrier in its 17k per ticket syndrome.
Today the alternatives are Many and for KQ to survive they must change with the times
discount last minute ticketing, packaged tickets anything just get people to board the planes
– nairobiwire.com