PHOTOS:Biggest Kenyan Cookout gathering in Germantown Maryland

PHOTOS:Biggest Kenyan Cookout gathering in Germantown Maryland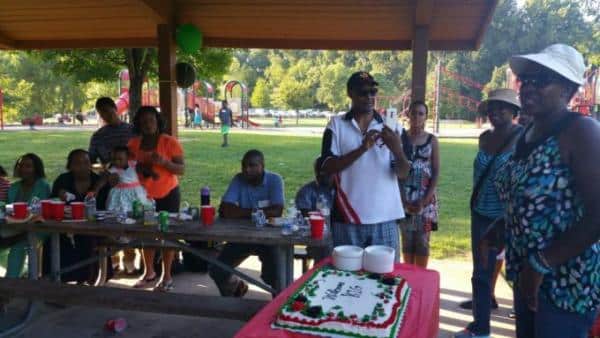 In starting a tradition that is hoped to live on and spread to other Towns and States, Kenyan families in Germantown Maryland invaded Black Hill Regional park yesterday where they gathered  for the first ever Kenyan community cookout with fun games, lots of nyama choma and much needed fellowship.
It started as a desire for few friends to have fellowship over a barbecue in the park but ended up being a community event bringing together all  Kenyan families living in Germantown Maryland.
With the Kenyan flag decorating the shade and Kenyans, young and old all over the park, it felt like home away from home.The fun games, skipping the rope, tag of war for young and old  and running with an egg in a spoon were many of the games that were the highlight of the day.
Also,couples who were married the longest,20 years and above were celebrated and given the privilege of cutting the cake, signifying the beginning of a strong bond for the Kenyans living in Germantown MD.
Here below are the photos:
By Isaac Kariuki/Diaspora Messenger
More photos HERE
PHOTOS:Biggest Kenyan Cookout gathering in Germantown Maryland