Hilarious Video:Kenyans Were Asked what a Meme is,Answers Will Crack You Up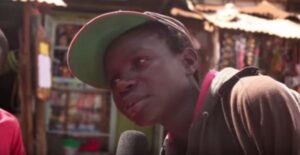 Since you read NairobiWire, it is safe to assume that you already know what a meme is. The tricky part is mostly on how to pronounce the word.
Pronunciation aside, there are lots of guys out there who have no idea what a meme is.
A couple of months back, Mwafreeka sought to find out what people in the street thought a meme is. What ensued was hilarity. Infact, the last lad in the video is said to have inspired The Kansoul's hit song 'Thitima.'
– nairobiwire.com