Kenyan man scales apartment balcony,sexually assaults girl aged 7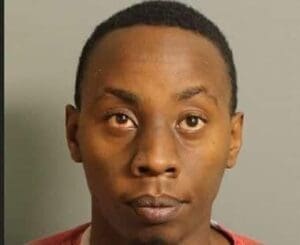 A 22-year-old man scaled a balcony at his Hoover apartment complex and sexually assaulted a little girl in an upstairs unit, authorities said today.
The 7-year-old girl's father caught the suspect, and held him until police arrived. The attacker now is being held in the Jefferson County Jail with bond set at $2.5 million.
Hoover police received a 911 call at 3:30 a.m. Sunday from a resident at The Park at Galleria Apartments. The girl's parents told lawmen they woke up when they heard a noise and discovered an intruder inside the apartment.
The father, said Capt. Gregg Rector, fought with the suspect and was able to restrain him while the mother called police. Officers later learned the suspect had sexually assaulted the girl prior to being discovered by the father.
"It takes a really horrible human to commit such an act as this." – Hoover Capt. Gregg Rector
The suspect entered the apartment through the second-floor sliding door. Police said he lived in the same apartment building as the victim.
Rector today identified him as Newton Njuguna Githiri. Githiri was held in the Hoover City Jail, and then transferred about 11:30 p.m. Monday to the
Jefferson County Jail.
He is charged with second-degree burglary, two counts of first-degree attempted sodomy, sexual abuse of a child less than 12 and first-degree sexual abuse/forcible compulsion. His bond is $500,000 for each of the five felony charges.
"The parents of this young victim did a great job in their response to an intruder. The father punched the suspect in the face and was then able to physically restrain him until officers arrived," Rector said. "This young girl immediately told her parents what had occurred. Our officers responded to what they believed was a burglary in progress and it turns out it was something much worse."
"It takes a really horrible human to commit such an act as this. This suspect will now have to face the consequences of his actions," Rector said. "The Jefferson County District Attorney's Office made certain that an appropriate bond amount was set. We're a safer society when individuals such as this are locked away."