Miguna loses copyright suit against US companies over 'Peeling Back The Mask'

Miguna loses copyright suit against US companies over 'Peeling Back The Mask'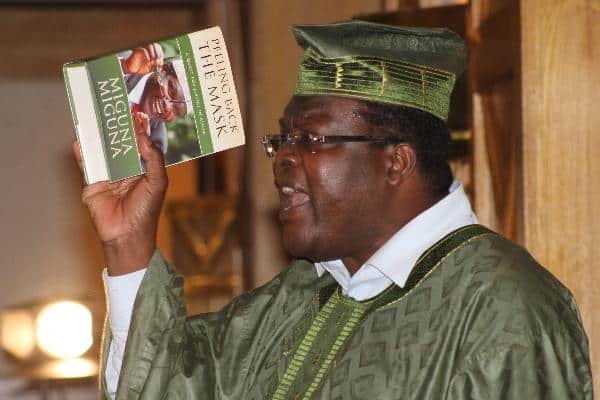 Author Miguna Miguna has lost his suit against two US companies for breach of contract and other related compensation over his book 'Peeling Back The Mask'.
The suit by the former political adviser to Cord leader Raila Odinga against Wal-Mart Stores and Consortium Book Sales & Distribution was dismissed on consent.
Miguna commenced action on October 27, 2014 after realising in August that year that the book was being offered for sale on walmart.com.
He said he did not consent to any publication, production, reproduction or release of the book, but the Ontario Superior Court of Justice said "there is no genuine issue for trial".
"There is no evidence that anything other than the originally published version of 'Peeling Back The Mask' has been sold or offered for sale in North America by the defendants," the court said in a September 18 filing.
"Although the walmart.com website is visible by internet users based in Canada, persons located in Canada cannot purchase items from website and items purchased on that site cannot be shipped to addresses in Canada," it added.
The court reported that an advertisement on the site included a reproduction of the cover of the book and a description.
It also noted that the advertisement on walmart.com wrongfully identified Consortium Book Sales and Distribution as the publisher.
The court said evidence presented certified the wrongful representation, and added that books marketed on the website are supplied through distributor, Baker & Taylor.
"Expressions of interest in ordering the book were obtained and recorded by Consortium, but that never translated into copies of the book being stocked, shipped, supplied or otherwise physically handled by Consortium," it further said.
Miguna took the case to the Ontario Court of Appeal last week, saying Ontario Superior Court Justice Graeme Mews erred in improperly applying the Copyright Act and case law, and the test for summary judgment.
He wants the ruling by Mews sets aside in its entirety for reasons including "committing serious errors of law, being logically inconsistent and implausible and for being palpably unreasonable".
He further said the judgment was not grounded on "relevant and material facts and evidence that was before him", that the law was incorrectly applied.
Miguna said he is confident the ruling will be overturned.
Miguna loses copyright suit against US companies over 'Peeling Back The Mask'