Gang kidnaps county official's children, demands Sh6m ransom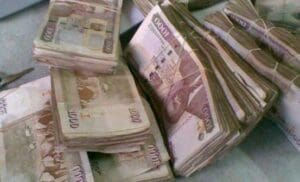 Police are pursuing criminals who are demanding Sh6 million ransom from Homa Bay County Secretary Isaiah Ogwe after kidnapping his three children.
Homa Bay OCPD Esau Ochorokodi said he had sent his officers on the ground to investigate the matter so that the children could be rescued.
"The County Secretary has recorded a statement and officers are already on the ground to ensure the suspects are arrested besides rescuing the children," Ochorokodi said.
He said the suspects had switched off their phone which contained the line they used for demanding the ransom from Ogwe. Ochorokodi confirmed that
hey had resorted to alternative means of accessing the suspects.
A shaken Mr Ogwe told The Standard that his three children, two daughters aged 10 and four years and his son aged 7 years were kidnapped from his home in Kanyada in the outskirts of Rodi Kopany township at around 10am on Saturday.
"They have sent me a text using a Yu mobile number asking for Sh6 million ransom or else they harm the children. Police traced the signals of the phone used to Muhuru Bay but the phone has now been switched off," said Mr Ogwe.
Muhuru Bay is in Migori County along the Kenya-Tanzania border, about 80 kilometres from Homa Bay town.
"What is worrying us is that they are no longer communicating with us. Their phone is off air," added the County Secretary.
He explained that the children- may have been seized outside the gate as they left the compound.
"We did not realise the children had been kidnapped until I received the demand for ransom,"   he said.
Homa Bay Governor Cyprian Awiti said he had received the news with shock and appealed to the County Police to ensure the children were rescued.
"I am appealing to the police officers to do what they can to ensure the children are rescued and returned home," said the governor.