Corridors of Power:If you thought Uhuru was not listening to your concerns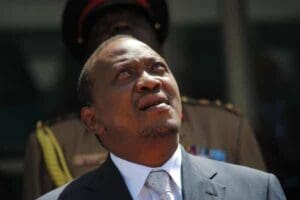 If you thought President Uhuru Kenyatta was not listening to your concerns, think twice. We are told by people close to him the President consulted widely when selecting his new Cabinet and tried to match skills with experience. Those in the know say some of the nominees are not just competent, but have the passion to deliver.
***
Who was leaking information about the new Cabinet? We are told some people in the Presidency knew of the names long before the Presidential address was made at 8pm on the Tuesday. The leakage was so much that most people knew the entire Cabinet by 7pm.
***
Why don't people in government invite Peter Kenneth to high-profile national functions, yet they invite Martha Karua who got fewer votes than Kenneth in the last elections? We are told when the Pope came, Karua got an invite yet Kenneth did not. When President Barack Obama came, the situation was the same!
***
Kisumu chief magistrate JN Nyagah has informed us there are no lazy magistrates in his jurisdiction. We told you this week some magistrates were unnecessarily adjourning cases and taking long breaks. But the good magistrate has dismissed the reports with contempt and his letter has been backed by the Law Society of Kenya Kisumu branch, which has also dissociated itself with the laziness claims.
***
The EACC sleuths who raided the houses of three top officials linked to the embezzlement of the National Youth Service funds may have stumbled on documents that gave them more leads to what they are pursuing than they desired. A source tells corridors they got documents showing how one of the senior officials bought a house in Birmingham, United Kingdom, in the name of the teenage son. With the official out of office, the sleuths want to establish the details of the firms involved in the transaction and the value of the UK property.
– the-star.co.ke