Pepper spray interrupts Jamhuri day celebration in North Carolina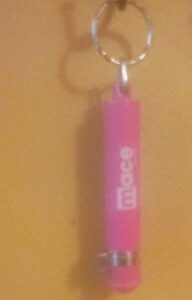 The Jamhuri Day celebrations in Raleigh North Carolina was interrupted on Saturday December 12th when a can of pepper spray was released in the hall where about 500 Kenyans were meeting.
According to a reliable source who was inside the hall, the interruption came  about 9.00 pm when speeches were  going on.The source says that he saw people at the back of the hall stand and rushed out coughing and soon the  effects of the spray spread in the whole hall and everybody rush out.
EMS, fire brigade and the police responded immediately  and after investigations,they discovered an empty cartridge of pepper spray at the back of the hall where kids were sitting.After concluding that the incident was not an act of terror attack,the  hall was cleared and the celebrations continue up to midnight without any other problem.
The main speaker of the day, Dr. Nelly Kangethe later gave  an  inspiring message and urged Kenyans to use opportunities available in USA to better themselves and also plan to give back to the community we live in and our motherland.
By Isaac Kariuki/Diasporamessenger.com