Whistleblowers to get 15% of recovered cash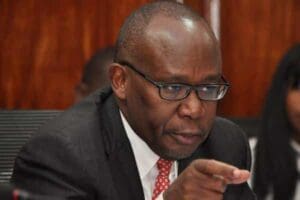 The government is considering rewarding whistleblowers exposing corruption with hefty sums and requiring all state office holders to regularly declare family wealth.
The proposals are among numerous anti-graft measures agreed to when US President Barack Obama visited in July.
Whistleblowers could be rewarded with at least 15 percent of the recovered money or penalty.
Recommendations for a whistleblower bill and large financial incentives to citizens are contained in a task force report given to President Uhuru Kenyatta.
The task force, chaired by Attorney General Githu Muigai, calls for filling the institutional gap in exposing corruption by enlisting millions of people.
It recommends a False Claims Act enabling private persons to sue for recovery of losses incurred in government contracting and illicit acquisition of wealth through corruption.
The plaintiff or whistleblower would be entitled to a share of the amount recovered.
In some countries this is 15-25 per cent of the penalty imposed or amount recovered by assisting in the prosecution of wrongdoing.
Wealth declaration
A separate proposal by the Attorney General would require all appointed and elected state officers to declare their wealth 30 days after assuming office.
Wealth declarations would be available to the public subject to the constitutional right to privacy.
The requirement would be an amendment to the Leadership and Integrity Act.
The proposal would also require state office holders to make wealth declarations annually, on November 1.
On leaving office they would be required within 30 days to make another wealth declaration, explain how it was acquired.
The declaration would cover the state officer, spouse, dependents over age 18 and any property held in trust for the officer in the country or abroad. It would include all bank accounts, shareholding, motor vehicles, motor vessels, movable objects locally and abroad.
The EACC would be able to institute wide-ranging enquiries about unexplained income or assets, contacting banks, tax authorities, Companies Registry, insurance companies, the securities exchange and regulatory bodies..Failure to declare will be punishable, on conviction, by a fine not exceeding Sh5 million, five years in prison, or both.
Wealth declarations will be held for 10 years, after which they can be destroyed by the Ethics and Anti-Corruption Commission.
– the-star.co.ke