The Coming Law In Kenya: No Village Food!-Teddy Kamau
The Coming Law In Kenya: No Village Food!-Teddy Kamau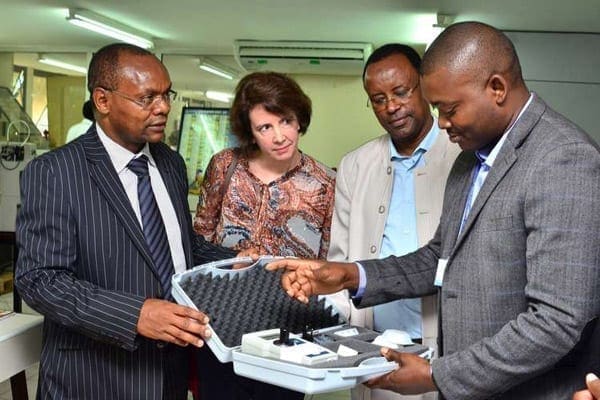 At the end of all talk about Kenya's independence, the final marker is not set by the citizens, but by the characters in Europe. It is hard to imagine that we grew up without all the european requirements of poliitics and culture. Unfortunately it is true that Kenyans are not in Control of their own destiny. Rather, in every governmental decision, there is always a white face looking on to make sure we obey. That is the meaning of Neo-Colonialism. If you do not believe this, check out the requiements for food in Kenya below: Next, they will tell us not to siaga our own mahindi!
Teddy Njoroge Kamau (PhD)/Diaspora Messenger Columnist
Grain millers put on notice over nutrient content
Manufacturers of grains and oils will not be allowed to renew their licences if they do not fortify the foods with essential nutrients, Kenya Bureau of Standards has said.
Kebs Managing Director Charles Ongwae said manufacturers must ensure Vitamin A, iron, Zinc and Folic Acid are added to all their edible fats and oil as well as wheat and maize flour as a prerequisite for renewing certificate of compliance.
Mr Ongwae made the remarks when he received a fortification inspection machine worth Sh38 million from the Switzerland-based Global Alliance for Improved Nutrition(GAIN), which is funded by the Bill and Melinda Gates Foundation.
GAIN Country Operations Director Susan No Chriodain welcomed gains made in Kenya in improving nutrition for all Kenyans, saying their partnership had seen 241 products currently on sale in Kenya certified as having met the newly introduced requirements for fortification.
Mr Ongwae said that Kebs inspectors would continue conducting operations across the country to check compliance, saying malnutrition currently experienced by food-insecure communities could best be fought by fortifying the commonly consumed foods with minerals and vitamins.
-nation.co.ke
The Coming Law In Kenya: No Village Food!-Teddy Kamau