Joho full of theatrics, says police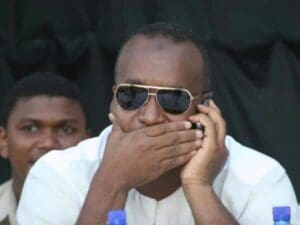 The National police Service will not take part in what they refer to as "public theatrics" by Mombasa governor Hassan Joho following the notification of withdrawal of firearms in his possession. The service also wishes to assure the public that Joho has been cooperating fully with the police contrary to the make belief claims going on on social media.
"The public should know that contrary to the false display of bravado, he is cooperating with the police and at now one firearm has already been surrendered" said the police service.
Police expect the remaining firearms to be surrendered tomorrow.
-the-star.co.ke