Corridors of power:Cord renegade MP in trouble after Raila gave him a dressing down.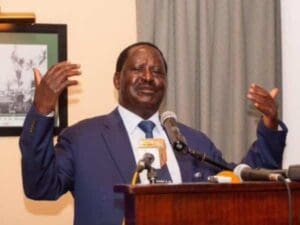 A Cord renegade MP is in trouble, barely a month after opposition leader Raila Odinga gave him a dressing down. The MP, who is fond of revealing opposition secrets to the ruling Jubilee alliance, found himself in trouble after a senior coalition MP publicly warned him before his colleagues that he risks sanctions should he fail to control his mouth. In an near-fist fight at Parliament Buildings, the rebel deeply apologised after admitting having talked to a senior Jubilee parliamentary leader on the opposition's closely guarded secrets. Our mole who saw the two in a bitter exchange told Corridors the lawmaker nearly went down on his knees.
***
AND still with Cord, a former head of Okoa Kenya's referendum bid is a wanted man. Reason? The man, who was not part of the legal team, is accused of having squandered money meant for clerks. The same man, who has an insatiable appetite for money, is also said to irregularly have pocketed millions meant for agents in the by-election in Malindi.
Sources whispered to Corridors that Cord leader Raila Odinga is now keener on vetting those who would make it into his presidential campaign team.
***
A governor from a pastoralist community has turned into be the talk of the town. Reason? He has been telling his friends that he doesn't care even if he loses his position. Corridors was told that he has been claiming that he will be appointed to the Cabinet as the Cabinet Secretary for Interior, to replace CS Joseph Nkaiserry. Our bird whispers that he is sure he will be given the position due to his cordial relationship with President Uhuru Kenyatta and Deputy President William Ruto.
***
IS Starehe MP Maina Kamanda a man under siege, come 2017? Corridors has learnt that a group of youth in Nairobi have vowed to teach him a lesson by ousting him. The young people fronted the flamboyant youth leader Steve Mbogo to unseat the veteran legislator. According to the scheme, Kamanda will be bundled out at the nomination stage, to give Mbogo a clear runway for takeoff in the general election. Mbogo, who is known for flashing dollars and expensive trips abroad, has already organized his strategic teams as well as logistical departments to crisscross Starehe constituency in the coming months. Our mole says Mbogo is playing his cards close to his chest, but is all set to
-star.co.ke