Joyce Laboso kick starts the process to challenge Isaac Ruto in 2017 poll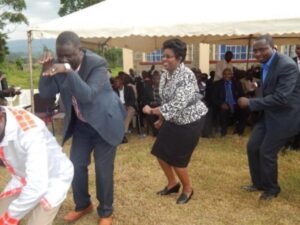 Joyce Laboso has been endorsed by more than 300 opinion leaders to vie for Bomet Governor succeeding Isaac Rutto in the 2017 general election.
Laboso, who is National Assembly Deputy Speaker, was assured of full support by the leaders who said Rutto's administration has ignored their demands for too long.
The meeting at Sotik church on Saturday brought together former civic leaders, clergy, youth leaders, community elders and well-wishers. It was aimed at charting the county's political destiny in readiness for the next poll.
In an address to the press after the meeting, Laboso said the electorate urgently needed change.
"I have had a fruitful engagement with my supporters and well-wishers who have urged me to forge ahead with my plans to run for governor," she said.
"There are many challenges that our people feel are yet to be addressed and that can only be achieved through a change in leadership."
Laboso said she called the meeting to seek the opinion leaders' consent as she believes in consultation.
She said her pursuit for the seat was not based on political differences with Rutto but the resolve to address inequality in the management of resources in the region.
The group termed Laboso the beacon of change that residents need to transform the region by spurring economic change.
"We are drawing our support for her based on the good development scorecard she holds. She has done well in the management of the CDF and resource allocation," said former councilor Barnabai Bii.
Village elder Geoffrey Mutai said: "We have given her blessing to run for this seat because we believe in her leadership."
"She has touch with the people and the national government. That is why we have resorted to back her in her quest."
-the-star.co.ke