VIDEO:Kenyan man share experience of living in South Korea as a black man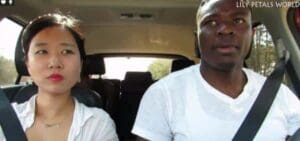 James is from Kenya and he lived in South Korea for 5 years and married a Korean woman, Lily. He is sharing his experience in South Korea as a Dark skinned foreigner.
The interview was intense and I loved it. I am sad that the part that I was talking about how I persuaded my dad but here we are. I am putting it up in my vlog! I am glad that my mom captured that moment. Thank you, mom. I love you.
Happy Wife, Happy Life. Our car has run out of gas on the highway.
I named this video "Welcome to our new home!" because I feel like now USA has become our new home at the same time, I feel like the town that we live in, a small town in Idaho, seems especially like a home to me personally. My two daughters both were born in this town and we started living here when we first moved to the USA. We moved out to Virginia, but we moved back mainly because James wanted to finish his schooling here. However, I really missed this little town in Idaho. Sometimes, you don't really appreciate home when you are there, but then you really miss it when you are away. That is how I felt when I was away from this town. Now, I have the same feelings toward South Korea. I miss my old home, South Korea.
Videos by LILY PETALS WORLD 릴리가족