Deputy Governor spends night in police cell for drunk driving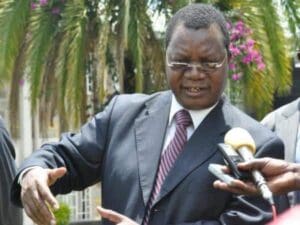 Kakamega deputy governor Philip Museve Kutima spent his Friday night in police cell.
He was arrested in Nairobi for drunk driving on the Ruiru-Eastern bypass.
Kutima was among 43 people nabbed by National Transport and safety Authority (NTSA) officials.
They were arrested on Friday night and held at Ruiru Police Station.
Deputy Governor spends night in police cell
He was released on Saturday after paying Sh20,000 cash bail to appear in court on Monday.
The authority has been conducting random alcoblow checks on motorists in various roads.
This is meant to arrest the number of drunk drivers on the road blamed for unwarranted accidents.
As at Thursday last week, 509 pedestrians had died from road accidents.
Data from the roads agency shows that 465 sustained serious injuries and 174 others were slightly injured.
night police cell
Annually the country loses close to 3000 people from road accidents.
Majority of the accidents, the authority says in its latest monthly report, are caused by reckless driving and pedestrians.