Kenyan immigrant facing deportation needs your help
Kenyan immigrant facing deportation needs your help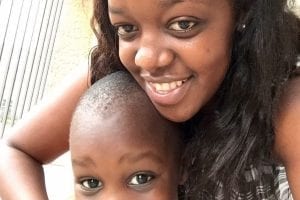 Florence Buigut is going through a difficult time with the immigration. She is currently in custody, needing bond worth $12,000 for her to be released.
Florence Is a mother of a 4 year old Daniel and is currently going through a divorce . She is an orphan and a bread winner in her family back in kenya.
She has been so instrumental in supplying sanitary pads to needy school children back home. Please let's help her come out of this bail bond.
Click link below to help.
Florence Buigut immigration bond