A KENYAN LADY HAS PASSED AWAY IN UK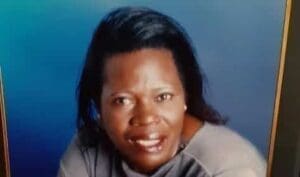 It is with deep sadness that we inform you of the untimely passing away of our beloved mum Peresh Ochieng at St. Marys Hospital in Paddington, London, UK after a major operation to remove a thoracic aneurysm. Mum went to be with the Lord on the 22nd of June, 2016.
This is painful news for us as a family but even more is the huge financial commitment involved in bring the body home in Kenya from the United Kingdom.
Peresh was mum to Arnold Odhiambo, Kevin Omondi, Joseph Onyango , Kate Adhiambo and Benjamin Ochieng.
Family,friends and well-wishers are meeting daily from 6pm to 9pm for prayers and funeral arrangements at 90 Lonsdale Avenue London, E6 3JX.
A memorial service will be held on Sunday, 3rd July 2016 (Venue to be confirmed).
Contributions can be sent viawww.worldremit.com or http://www.sendwave.com. Funds can also be sent via MPESA to Kevin Omondi Ouma on +254792383923.
Those in the UK can use HSBC Bank, Account number 31602411, sort code 40-07-12.