The Body Of The Kenyan Lady Who Died Mysteriously in UAE Repatriated
Today in the morning, we received news from Abu Dhabi that the body of our Sister Edith Mumbi will be repatriated tomorrow and will arrive at Jomo Kenyatta International Airport at 1pm.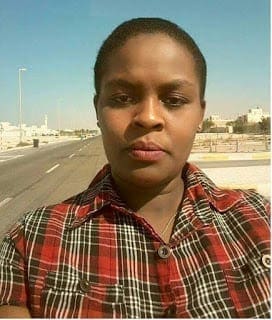 Having been so attached to this case and Edith's family back in Kenya, We have no words to express our empathy. During DR. Makorofia Facebook Livestreams He said  and we quote "The death of Edith Mumbi is death of the entire Kenyan nation." Words cannot express how thankful we are to the people for your solidarity, those who stood up and supported the #VOO online Livestream fundraiser, raised awareness and shared the word, the amazing team in Abu Dhabi, #teamVOO in Kenya who visted the family and lit a candle for Mumbi not to forget the Kenyan Embassy which has taken this case under it's umbrella. A case has been opened to investigate who killed our sister Mumbi and we hope JUSTICE will prevail.
To conclude, one thing we will personally never forget, is listening to her audio messages; her cheerful, soft spoken voice as she looked forward to go back to Kenya, the business plans she had. She was hopeful that a positive future was ahead. Edith has left a young baby girl only 3 years of age. They say "It's the Lord that giveth and it's the Lord that taketh away." I won't chant that line!!! The truth is……………GOD GAVE US MUMBI AND SOMEBODY ELSE TOOK HER AWAY!!! Rest in Paradise and may your spirit protect your beautiful daughter forever.
-ghafler-news.com