Kenya's Mungai boxes his way to quarters in Rio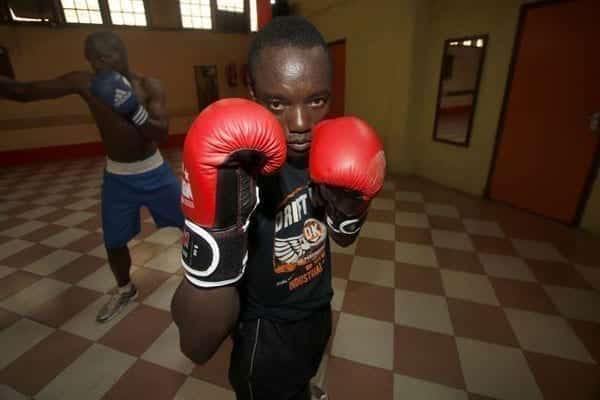 Peter Mungai became the first Kenyan boxer to reach the quarter finals at the 2016 Olympic Games with a split-decision victory over Lyu Bin of China in a light flyweight bout on Monday evening at Riocentro Pavilion 6.
Mungai's victory came just 24 hours after his team mate Rayton Okwiri earned his place in the round of 16 with victory over Russian Andrei Zamkovoi.
"I'm very happy to have won the bout this being my first Olympics. I expected to win because I had prepared well for the fight," Mungai, who outscored his opponent 2-1(29-28, 29-28, 28-29), told theDaily Nation in the mixed zone after the fight.
LANDED CLEAN BLOWS
Like Okwiri, Mungai said his goal is to reach the final and win gold for Kenya.
In the first two rounds Mungai gave a strong performance but appeared to tire in the final seconds of the third round during which Bin landed a combination of clean blows.
"I fought well apart from that final moment when I let down my guards. It's something I hope to rectify in the next fight, " he said.
Mungai will, however, have little time to recover as his next fight will be on Wednesday at 5pm against Cuban Joahnys Argilagos, who eliminated Galai Yafai of Great Britain on an identical score
-nation.co.ke