SGR project to be completed December, six months ahead of schedule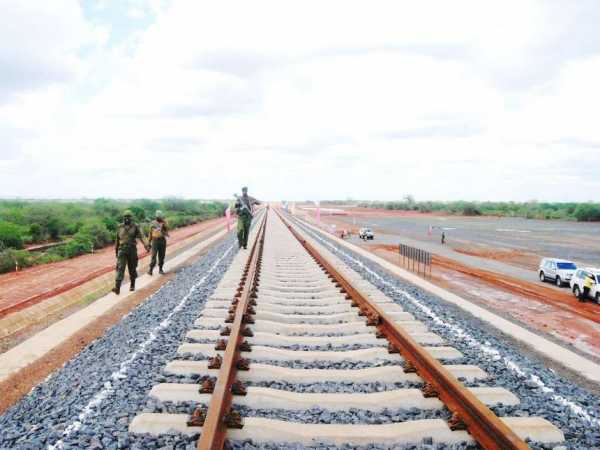 The Standard Gauge Railway will be completed by December, six months ahead of time, CS Transport, Infrastructure James Macharia
has said.
The project will enable Kenyans enjoy the services of the SRC sooner than projected.
"Phase one of the railway is almost complete. A tour of the project shows that 90% of the civil works is done already. We have done over 400 kilometers of railway track already," Macharia said.
The CS said tests for the rail carriages will be done early in January which would be earlier than expected.
In a visit to the site office at Sultan Hamud town in Kajiado County in May this year, president Uhuru Kenyatta expressed hopes that the project would be commissioned mid next year.
He spoke at a China-Africa Media and Think-Tanks symposium on Saturday in Mombasa.
He outlined several multi-million dollar projects the country has benefited from its alliance with the People's Republic of China.
He stressed that the country would in the future be looking to the East to finance more of its mega projects including the extension of the SGR from Naivasha to Kisumu at a cost of USD3.6billion.
"Kenyans don't know about future projects that we want to do with the support of the Chinese. But they are a lot and some already have been signed,"he said
Among the projects in line include the construction of a new port in Kisumu that is supposed to relieve some pressure from the SGR and which has been estimated to cost USD140 million.
The government also intends to construct the Embakasi inland depot that will act as a recipient of goods from Mombasa and a distribution point to industrial zones in the country.
The already constructed Syokimau train station will also be fully utilized when the government introduces the light railway programme for passengers from Mombasa and from JKIA to the city center.