Joho's Wealth Sparks Fresh Trouble – Here's What MPs Now Want to Do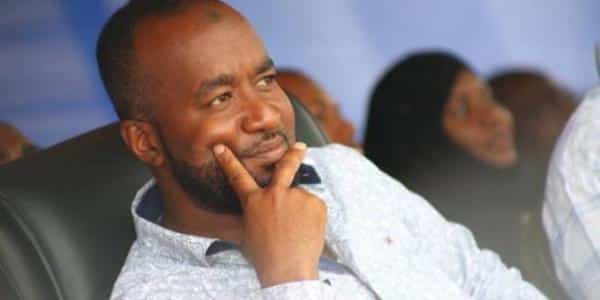 A section of parliamentarians from the coastal region who joined the recently launched Jubilee Party have threatened to spill the beans on Mombasa Governor Ali Hassan Joho's source of wealth.
The lawmakers among them Kilifi North MP Gideon Mung'aro and Kilifi South MP Mustafa Idd alluded to Joho being involved in illegal trade in Mombasa.
"Who does not know that Joho was made an assistant minister of transport in the previous government? He majorly concentrated on close monitoring of Mombasa Port. In five years, he engaged in illegal trade and made the money that he is now bragging about," Mr Iddi stated.
The parliamentarians warned Joho against criticising them for shifting to jubilee where they are getting better returns, lest they would reveal the source of his vast wealth.
"Joho said that coastal leaders cooperating with the government were issued with 'envelopes' (bribes). Recently, President Uhuru Kenyatta granted me KSh150 million to build a level four hospital in Mtwapa. We know the source of Joho's wealth. If he won't respect us, we will disclose to members of the public where he gets his wealth from," the Kilifi South MP was quoted by eDaily.
Munga'aro said that their journey to Jubilee was unstoppable and not even Joho's wealth can shake their resolve.
"Our journey to send him packing has just begun. He won't scare us with his money. Actually, we know the source of his wealth," Mung'aro said in his Constituency where he was launching his bid for the Kilifi gubernatorial race.
Joho was recently in the news after he bragged that he was way too wealthy for the government to buy his support.
"I am on another level. Do not compare me with people who can be easily swayed with small amounts of money," he said during an interview with a local television station.
The flamboyant governor known for his rich lifestyle added: "I live a comfortable life and I have everything I wished for when I was growing up. I need nothing more".
During a TV interview this week, Joho addressed a question relating to accusations of being a drug dealer. He said the accusations were false and had been peddled by his political opponents.