Sonko Now Speaks on Joining CORD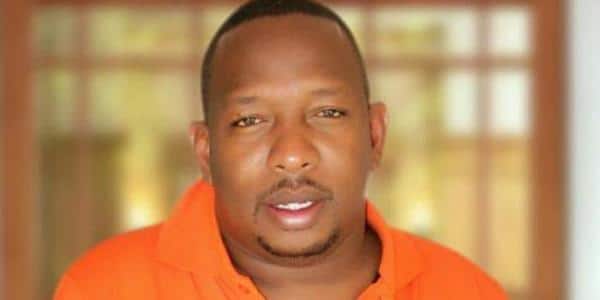 Nairobi Senator Mike Sonko sparked confusion on social media after photos of him in an Orange t-shirt christened with an image of Raila Odinga went viral on social media.
The polo-shirt branded Heshima kwa Rao (Respect to Raila) left many questioning whether the Senator was defecting from Jubilee to join the Opposition.
However, Sonko on Friday rubbished the insinuations stating: "Niko Jubilee Milele haters spreading that Photoshop T-shirt should see my motorcade tomorrow and Saturday Niko Jubilee."
The flamboyant Senator noted that the images had been photoshopped and went ahead to post the real picture.
The allusion of Sonko endorsing Odinga came at a time when President Uhuru Kenyatta andWilliam Ruto plan to launch their Jubilee Party at the Kasarani Stadium which will have 12 parties fold into one.
At the same time, the Opposition will be holding a mega-event to celebrate ODM's 10th Anniversary in Mombasa.