VIDEO:Raila Orders Women to Deny Husbands Food, Sex Over Voter Registration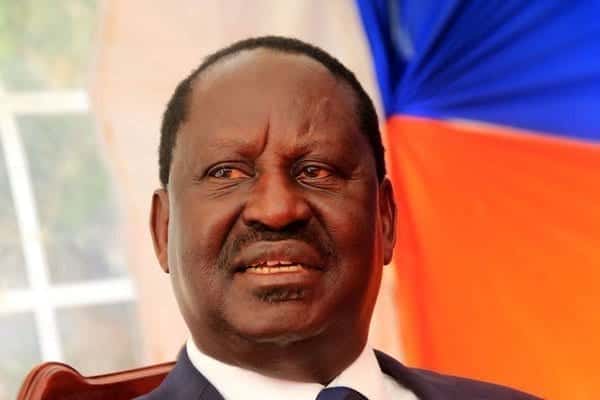 CORD leader Raila Odinga on Thursday burst his supporters into laughter after his remarks which seemed to imply that women should deny their men conjugal rights.
While addressing residents at Kilgoris during his visit to Narok County, Odinga suggested that men should be denied sex until they register as voters.
"Mtu ambaye hana kura asipewe chakula. Na mama..yule bwana ambaye hana kura asikanyage wewe.. asikuje karibu na wewe…anyimwe chakula."
Loosely translated: "Anyone who is not registered as a voter should not be given food. Women, if your husband has no voting card, don't allow them sex. They should even not come close to you. Deny them food."
Raila, who repeated the remarks jokingly, seemed to have caught his supporters unaware as they burst into laughter.  Kanyaga is a slang term used by the youth to imply sex between individuals.
The Opposition leader is currently in Narok to rally the Maasai Community to vote for ODM in the upcoming General Election.
During his address, Odinga hit out at the government noting that the Jubilee administration had nothing to offer.
"The Maasai community has very good reasons to vote against the Jubilee government next year. Jubilee has neglected you and stolen your land through cartels in the government," Raila affirmed.