Death Announcement:Mary Anyango Wanganya of West London UK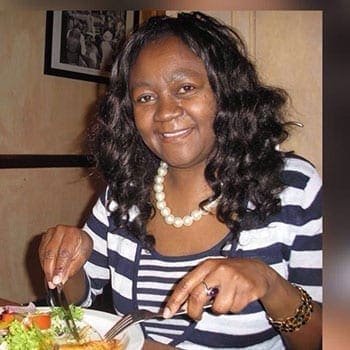 A Kenyan lady has passed away in Ealing, West London. It is with great sadness that we announce the demise of Mary Anyango Wanganya Dervish in West London on Tuesday 8th November, 2016.
Daughter of late Arthur Wanganya Kadima and Felgona Akoth Kadima Sister of the late Margaret Omukongolo, Juie Tsuma, Fred, Steve, Roselyn and Edwin Muruka, Evelyn Chesire, Zadock and Afred Osundwa. Mother to Linda Luseno, Webster Luseno and Kadima.
The Service for her journey home is to be held on Thursday 17th November 2016 at 1230hrs on the following address: Christ the Saviour, New Broadway Ealing, London W5 2XA.
Please help us on any Contributions for her funeral support to repatriate her to Kenya. On the account as follows: Halifax Account : 00001580, Sort Code: 11-11-55 and name: Basiliza Masbayi.
For further queries please contact: Kerian on 07448 747 533.
-Misterseed.com