MP MWAURA 'SNUBBED' BY UHURU AFTER DECAMPING FROM ODM – VIDEO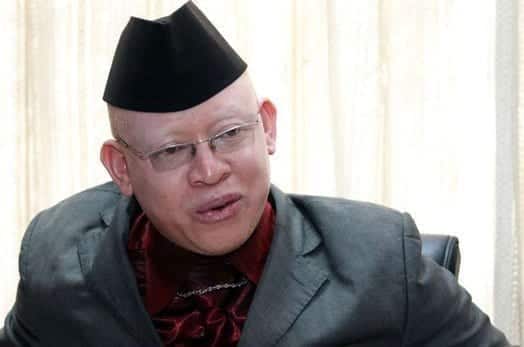 ODM nominated MP Isaac Mwaura has been trolled online after a video appeared showing him publicly trying to catch the attention of President Uhuru Kenyatta who seemingly ignores him.
The youthful legislator recently announced he was decamping from the ODM – the party which nominated him to Parliament – so as to contest the Ruiru Parliamentary seat on a Jubilee Party ticket in next year's General Elections.
In the undated video circulating on social media, Mr Mwaura is seen struggling to reach out to President Kenyatta at a recent public function in Ruiru.
The 37- second video shows Mr Mwaura initially seeking "clearance" from the President's security team, so as to access the Head of State who was at that time addressing the crowd from his vehicle's sunroof.
The MP then manages to grab the president's attention by holding his hand, and thereafter a brief conversation between the two goes on for a few seconds.
"Niki riu Mwaura (What is it Mwaura)?" asks an evidently unimpressed President Kenyatta.
Thereafter the President continues addressing the crowd in his native Gikuyu language even as Mwaura competes for the spotlight on the sidelines.
Mr Mwaura then awkwardly shakes President Kenyatta's hand – while the head of state looks away – and steps down.
-nairobinews.nation.co.ke