New wave sweeps bars as more women in Kenya join the drinking table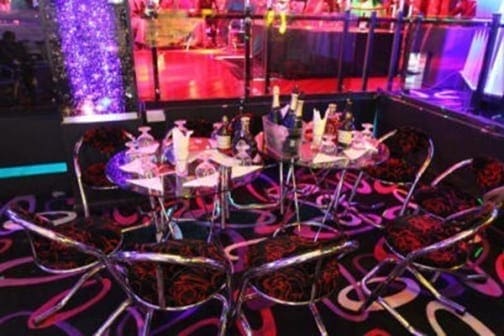 A major shift is underway at the local bar as young men develop sweet tooth for alcohol while young women close the gender drinking gap.
Having all along associated alcohol disorders with males, medical doctors now say they are ill prepared to handle expected health complications in women. But brewers have heartily welcomed the modern, financially independent and less inhibited woman to the drinking table.
"The millennials are now the alpha influencers of what and how alcohol is consumed. And we are tending to them," says financial analyst Stephanie Kimani of the AIB Capital Ltd in a 2016 investment report for the East African Breweries (EABL).
Of the local urban market, research firm Euromonitor International says the so-called ready-to-drink High Strength Premixes are the in thing. These come in sweetened flavours, beautifully packaged and specifically targeted at the modern woman.
"These women represent a majority of females found in bars and restaurants at any given time," says Euromonitor in a report on high-end alcohol trends in Kenya.
Yet this new trend is not unique to Kenya. A global study published last month in the medical journal BMJ Open showed the gender drinking gap to be closing up quickly. This, the report acknowledges, is largely driven by the millennials.
Carried out by the University of New South Wales in Australia, the study says women are drinking nearly as much as men and warned that they risk paying the price with their health.
"This is a global phenomenon, with drinks manufacturers producing sweet, often pink, fizzy alcoholic beverages that appeal to young women, with glamorous advertising campaigns," Katherine Brown, of the UK Institute of Alcohol Studies, told the Daily Mail.
A study overseen by leading psychiatrist, Prof David Ndetei of the University of Nairobi, showed increasing alcohol consumption among professional women.
The study, carried out among health workers in Nairobi, Machakos and Makueni counties showed women to be challenging their male counterparts in alcohol consumption while drinking six times more than females in the general population.
The bait, says Euromonitor International, has been in packaging accompanied by choice and targeted advertising. Flavoured and in disposable easy-to-take-home cans, Euromonitor says alcohol marketing has never been such a success. So successful has been the packaging and advertising campaigns that young, urban earning males have abandoned the bitters for sweet.
In her report to EABL, Kimani says there has been a change in the tastes of consumers as they choose flavoured alcoholic drinks as opposed to bitter and strong ones. In 2015, she wrote, while the flavoured portfolio realised positive growth, the mainstream segment grew at negative levels
"The Tusker Lager brand has taken quite a hit from competing beer brands as sales volumes remained suppressed."
One distinct character of the emerging brands is their alleged 'cool swagger' as opposed to the masculinity of the older mainstream brands. The strong as an elephant in Tusker, steady as a mountain in White Cap, monarchic as the lion in Pilsner and on top of things of the Keroche Summit has been traded for less macho brand names and more feminine taste and demeanour.
Dr James Njoroge of Almed Health Products says his generation was seduced from the traditional alcohol to bottled beers through modern education. "Maybe its time the millenials made their own choice."
However, the global consumer data company Nielsen says the millennials are just being boys.
In the current Beverage Alcohol Media Report, Nielsen says millennials, aged between 21 and 34, are fairly brand promiscuous, especially when it comes to beer and wine.
Millennials, the report says, won't give up quality or taste when it comes to their alcoholic beverage purchases. "A large percentage says they will not spend their money on mass-market alcoholic beverages."
Another look into the brewers strategy questions whether the flavour-happy urban millennial really represents a drinking change or just a class thing.
"The biggest challenge are the poor, unemployed rural youth who want to drink cheap, hard and fast," says former chairman of National Authority for the Campaign Against Alcohol and Drugs John Mututho.
Unlike their urban counterparts who are spoilt for choice, poor youth remain between a hard place and a rock. According to the financial results for the first half of 2016, sales volumes grew by 21 per cent boosted by the Senator Keg brand.
The problem, Kimani explains, is that while Keg is popular in the lower market segment it is not a profitable product because of its high production and distribution costs.
www.rocketscience.co.ke