VIDEO/PHOTOS:Chaos erupt in Machakos county assembly as MCAs trade blows
Chaos erupted at the Machakos County Assembly during the tabling of a motion to impeach Governor Alfred Mutua over alleged misappropriation of county funds.
Former Makueni County Executive Member for ICT and Special Programmes, Tom Lussa, an ally of Mutua, was roughed up by anti-Mutua MCAs forcing the Sergeant-at-Arms to whisk him out of the Chambers.
Governor Mutua was absent from the Chambers as he was reportedly inspecting development projects in Kangundo with visiting Kericho Governor, Paul Chepkwony, who is in Machakos for a three-day "county visit".
Governor Mutua was represented by his lawyer, Wilfred Nyamu.
The motion mover Stephen Muthuka (Ndalani MCA), wants Mutua impeached for allegedly misusing public funds.
On Tuesday, November 22, Muthuka had claimed that Mutua had resorted to diversion tactics by sponsoring some MCAs to trips to Uganda, Tanzania and Rwanda as a means to prevent the motion from passing.
Evidently, several seats remained unoccupied during the session.
Among the projects that have elicited controversy include the Maruba Dam project that cost the county Ksh 89 million, over Ksh 100 million Danida funds, and the source of the money running Maendeleo Chap Chap affairs.
Mutua is also accused of misappropriation of bursary money and diversion of county funds to personal use.
The governor has, however, refuted the claims, accusing a section of MCAs of using the impeachment threats as a means to blackmail him into funding their campaigns.
But Muthuka has defended his insurgency against Mutua saying his aim is to hold the governor accountable for the loss of public money.
-citizentv.co.ke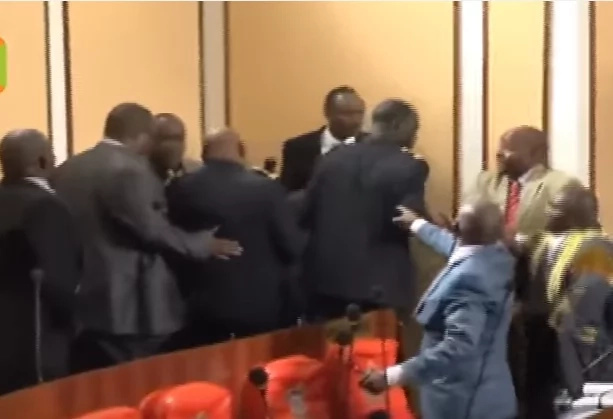 Members of the County Assembly have traded blows, disruption the normal functioning of the county assembly.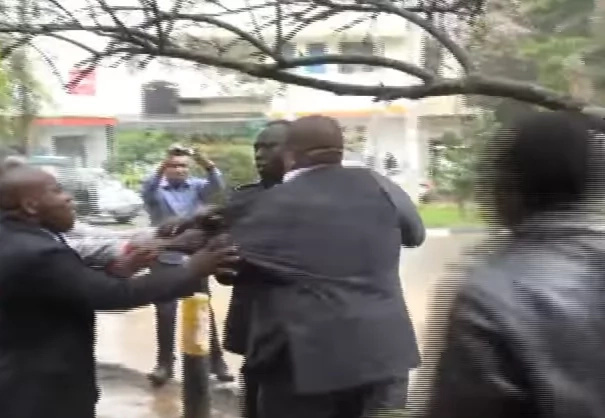 The mover of the motion, Stephen Muthuka (Ndalani MCA), wants Mutua impeached over misappropriation of county funds.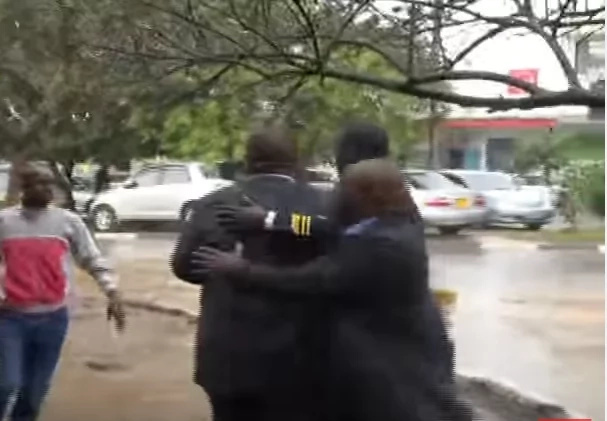 Mutua's close ally, Tom Lussa, was roughed and kicked by anti-Mutua MCAs.
This comes as a number of MCAs from the county travelled out of the country on the very same week the motion was to be tabled.
The trips are suspect.
-tuko.co.ke