LIST OF LAWYERS STRUCK/SUSPENDED OFF ROLL OF ADVOCATES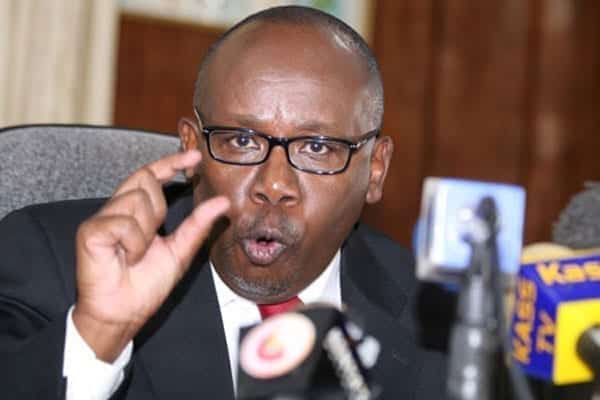 Thirty-two rogue lawyers have been suspended or struck off the roll of advocates for professional misconduct.
The list was published in Friday's edition of the official Kenya Gazette.
The decision to publish the names followed a public outcry about the rising number of rogue advocates who have continued to fleece the public while putting the legal profession in disrepute.
"Disciplinary action taken against an advocate emanates from evidence of gross professional misconduct as reported by complainants to, received and reviewed by the Advocates Complaints Commission," Attorney-General Githu Muigai stated while receiving a report from the Advocates Complaints Commission (ACC).
COMPLAINTS
The list was handed to Prof Muigai by ACC Secretary James Marienga a week ago.
The ACC investigates complaints against advocates and provides guidance leading to reconciliation of the disputing parties.
It also ensures that advocates conduct themselves in a professionally acceptable manner as stipulated in the code of conduct.
Various acts that can lead to judgements of professional misconduct include breaching client confidentiality, misappropriating client money and undercutting or charging less than what is prescribed by law in the Advocates Remuneration Act.
Other instances that can lead to disciplinary action include bankruptcy and grave offences committed when an advocate is convicted of murder or manslaughter.
CAN'T PRACTISE
The effect of disciplinary action is that those listed are not allowed to practice law.
They can neither represent clients nor appear in a court of law anywhere in the country without the express authority of the Registrar of the High Court.
The only reprieve for disgraced advocates is that they can be sought for legal advice by employers but only after disclosing that they have been struck off the roll of advocates.
According to the Advocates Act, it is an offence to fail to disclose that one has been struck off the roll and this attracts a fine not exceeding Sh50,000 or imprisonment for a term not exceeding two years or both.
LIST OF LAWYERS STRUCK OFF ROLL
Nyansimera Geoffrey Congo
Sarah Kivuva
A.G Kiai
Lynette Okiro
Muli Koli
Apopo Joab
Stanley Ramogo
Koome Mbogo
Henry Wanyama
David Ochieng
Otieno Opiacha
Violet Baraga
Macharia Mukuna
John Njaramba Njoroge
Joyce Mukuhi Njenga
Njenga Muchiru
Martha Oiye
Ng'ang'a Njau
Grace Nyawira Gitonga
Jackson Kimeu Kakonzi
LIST OF SUSPENDED LAWYERS
Kute Hezron Ongiro
Mulongo Peter
Opondo Rosemary Atieno
Ongicho Evans Asuga
Mugambi Mutava
Wanjiku Mukuru
Mary Munyu Mwangi
Henry Wasilwa
Ng'ang'a Kiarie
Johnson Gachagua
Macharia Njore
E. A Ngaira
-nation.co.ke