Death Announcement For Dr Eliud Maina Wangusi Of Mesa Arizona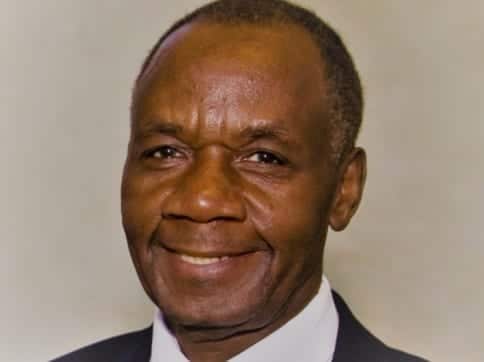 We are humbled to announce the promotion to glory of Dr. Eliud Maina Wangusi of Mesa AZ at his home on Friday 24th February 2017 at 12:45, following a long illness bravely fought. He hails from Maturu, Kakamega, Kenya.
He was the son of the Late Mr. and Mrs. Joram Fichingo of Maturu. He is survived by his wife MaryAnn Wangusi, his children John, Andrew, Joram, Nathan, Rebekah, Moses and the Late Michael Mahalang'anga;
Grandfather to MaryAnn, Eli, Jennifer, Rebekah, Maria, Elian; Brother to Stephen, Agnes, Elizabeth, Milka, the Late Peter, Late Salome, the Late Lydia, the Late Ruth.
Nephew to Priscilla, Dr. Noah Wekesa, Brother in law to Fridah, Terry, John, James, Caroline, Lucy among others. Cousin to Dorcas, Helen, Phyllis, Julia, Pamela among others.
Uncle to Janet, Grace, Ann, Ngure, Kairu, Kimani Gicheru, Joram, Jacob American Dad to Sheila, Juanita, Timoh among others.
All are welcome for prayers and financial support at their home 1302 S Rico, Mesa, AZ 85204. Maryann @ 4803001432, Joram 6028194540 and Gibson 6027226475.
Rev 21:4 "He will wipe away every tear from their eyes, and death shall be no more, neither shall there be mourning, nor crying, nor pain anymore, for the former things have passed away."


Africa Welfare Association is a pioneer provider of services to it's Diaspora members in the event of loss of a loved one. We are entrusted with the welfare of the African Diaspora globally.
We are entrusted with the welfare of the African Diaspora globally. AWA was set up in response to the ever-growing demand for services at a critical time. With trusted partners, AWA will offer you benefits wherever you are in the world.
Alleviate stress with AWA
At some point, we have been with a grieving family or friend and come to learn that none of us are ever prepared to leave this world. When the time comes, we shall leave everything including our loved ones behind. With proper planning, you can alleviate the burden of the expense associated with your untimely departure at a time when your family and loved ones are grieving
Death Announcement For Dr Eliud Maina Wangusi Of Mesa Arizona