Kenyans in diaspora restless over 'disenfranchisement' in voter listing exercise
Kenyans in diaspora restless over 'disenfranchisement' in voter listing exercise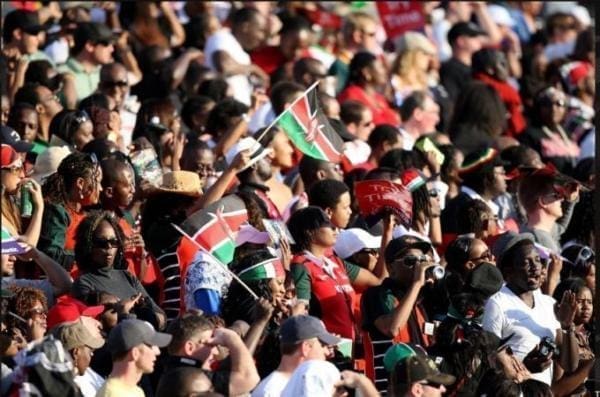 The Kenya Diaspora Alliance (KDA) has warned that they may seek legal recourse if the new team at the Independent Electoral and Boundaries Commission (IEBC) fails to effectively implement the Supreme Court order on the progressive inclusion of their community in elections, starting with the upcoming August poll.
The Alliance, in a statement issued by their Chairperson Dr. Shem Ochuodho, thereby called for a meeting between themselves and the IEBC, "outstanding issues prior to the commencement of the registration to resolve the current deadlock."
"Even in other parts of the world, there are Kenyans who no longer use Kenyan passports, but maintain Kenyan national IDs."
"Additionally, the allocation of registration centers including the staff to be utilised remains a major concern to the diaspora. Indeed, the proposed inclusion in the 2017 elections of Southern Africa only to the previous EAC countries fall far short of the expectations of the progressive requirement in comparison to 2013 elections," he pointed out.
They also insist that there should be at least two registration centres per region of the world.
"No tangible results have been achieved by the IEBC even following consultations with the Diaspora where there has been various promises from IEBC which have not borne fruit," the KDA chairperson lamented.
The registration of voters within the diaspora was set to kick off on February 1.
Kenyans in diaspora restless over 'disenfranchisement' in voter listing exercise