It's Kalonzo Musyoka or forget Nasa — Wiper leaders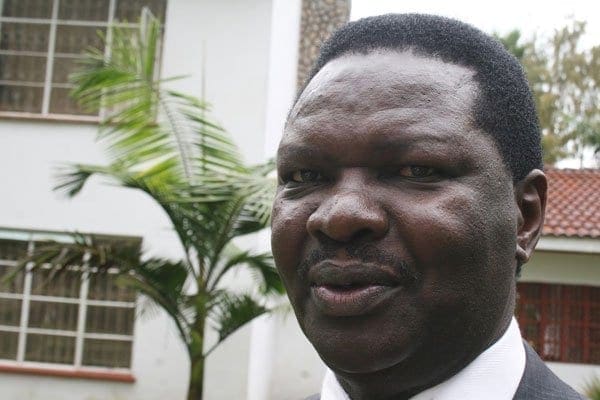 Wiper leader have stuck to their guns in their push for Kalonzo Musyoka to be named the flagbearer of the National Super Alliance (Nasa).
On Wednesday, National Assembly Leader and Mr Musyoka's henchman Francis Nyenze said it would be the end of the alliance if the Wiper leader is denied the ticket.
"This is the last straw that will break the camel's back. If Kalonzo is not going to be the presidential candidate, Nasa will not exist anymore," he told the Press at Parliament Buildings in Nairobi.
The party wants Orange Democratic Movement and Nasa co-principal Raila Odinga to honour the Memorandum of Understanding that Mr Musyoka signed with Mr Odinga.
The disputed agreement, Wiper leaders say, stipulated that Mr Odinga would be the presidential candidate in the 2013 General Election and Mr Musyoka, in 2017.
Mr Nyenze said he had given Nasa a seven-day ultimatum to convene a meeting of the National Coordinating Committee to affirm the 2013 MoU otherwise Mr Musyoka would go it alone.
"The Kambas have reached an edge and if it is not Kalonzo, Wiper will go it alone. We'll not play second fiddle to anybody," he said.
Source link-nation.co.ke