VIDEO: Billionaire Jackson Kibor caught on camera shooting at his son
Moi-era veteran politician Jackson Kibor is making news again
– This time, he was captured on video attempting to kill his son from his third wife
A disturbing video has emerged of veteran politician and billionaire, Jackson Kibor, threatening his son's life.
The video, recorded by a cell phone, showed the old frail man emerging from a vehicle and confronting his son, Ezekiel, who was supervising work on a piece of land.
Ezekiel is the son of Kibor's third wife.
In the video, it is clear that the gun jammed at first but he managed to fire off two more shots as his son ducked and fled for his life.
According to North Rift News on Monday, March 6, it was reported that the incident took place last week on Thursday, March 2, at Kibor's 2,000 acre Kabenes Farm.
Kibor, a powerful Moi-era politician, recently made news when he went to court to seek divorce from his wife of 51 years.
It was alleged that he was filing for divorce so that he can marry a woman about half his age.
During the proceedings, Josephine Jepkoech wailed in court, attempting to block the divorce proceedings, saying she is old and sick with no one else to take care of her.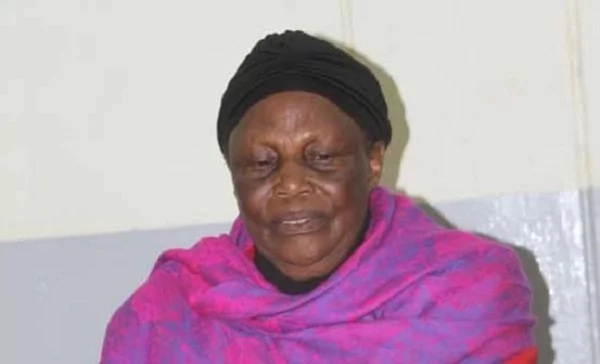 The 86-year-old married his wife, Yunita, 36, as rumors spread that she was the reason for the tragic end to the half a century old marriage.
Yunita dispelled those rumors, saying she was already married to Kibor for years now and they have children together.