NASA would rather 'lose' with Raila than win with Mudavadi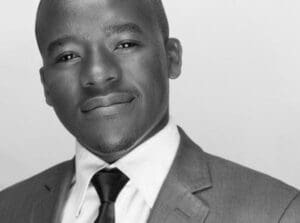 That Musalia Mudavadi, the son of Mudamba is a naive politician has now been confirmed. For a very long time, political pundits have always agreed that the son of Maragoli lacks a political backbone. That he cannot stand on his own two feet and fight out when the hour of need is ripe. That he is a mere opportunistic politician who lacks wit and creativity, has now been confirmed beyond reasonable doubt. In the history of Kenyan politics, we have never seen power handed over to anyone especially the Presidency. There is not a single president in the history of our great Republic who folded their arms and waited for the presidency to be placed on their laps. No influential politician in Kenya has ascended to the seat of influence in this land by dreaming, hoping and praying that they get endorsed like the son of Mudamba constantly expects. The only real influence any politician can lay claim to is the one they create for themselves, period! We have seen politicians who went out and risked everything for them to get influence. We have seen leaders who took risky moves to launch them into political supremacy.
Self-made politicians
President Uhuru Muigai Kenyatta should pass notes to Musalia Mudavadi. That even though you are a prince, born with a silver spoon in your mouth, the Presidency doesn't come by chance. You must be intentional and fight for it. President Kenyatta fought the International Criminal Court (ICC) shackles and sprinted to the finish line with the required 50%+1 votes in the first round regardless of the "choices have consequences" intimidations that came from powerful economic partners. He soldiered on despite a chorus of condemnation from some power brokers that Kenya wasn't ready for another Kikuyu Presidency. He ignored the nay Sayers and delved into the ring and put all of them to shame. He has managed to bring together the Kikuyu community in a way that no politician before him had ever achieved. Today if you go against Uhuru Kenyatta in the Mount Kenya region, you are likely to be signing your political death certificate with your own blood. You must repent in dust and ashes for your redemption to come soon. If in doubt, ask Martha Karua and Peter Kenneth. Raila Odinga, though he hasn't taken his place in the seat of power yet had to wrestle his way to where he is right now. When his father died, there was a political vacuum in Luo Nyanza. According to the natural law of succession, Oburu Odinga, the elder brother to Raila could have taken over the reigns of power but he didn't. Raila stepped down from FORD and lost his parliamentary seat in Langata. He then registered LDP to recapture  the parliamentary seat and ran for the presidency in 1997 though he knew the odds were stacked against him.Raila solidified his influence in Western Kenya when Kijana Wamalwa died. He has since expanded his influence across the country and he has paid a heavy personal price to be where he is. He risked joining KANU then he wrecked it from within. He risked leaving KANU and then he joined NAK. He was detained. He was tortured. He has paid the price for being where he is right now politically. William Samoei Ruto, the self-declared hustler and roadside chicken seller silenced the cockerel's grip and plucked the feathers of one of the biggest dynasties in this country to claim the title of the Rift Valley King pin. He managed to outwit his political mentor to claim the ultimate throne of the King of the Rift. While the whole nation was voting yes, he went against the 2010 constitution and rallied the vote-rich region behind him. That's when he proved his worth as a seasoned politician. In 2013, it's widely agreed that Ruto was the magical team player who made the king and delivered the presidency. He had to go through the crucible of pain and the of by fire in the political fiery furnace for him to be baptized as the kingpin. The current influence he wields was not handed over to him on a silver platter, he earned it. Dear Mudavadi The political naivety with which you carry yourself is not only appalling but it is the kind that is composed of utter arrogance and must be treated with the contempt it deserves. You are lucky that NASA even proposed to award you with the chief minister position while in real essence, you don't bring much to the table. NASA is pulling you from political oblivion but here you are putting forth unrealistic demands through your cronies. Kalonzo can make demands because he brings in a unique voting basket. He has been in CORD, the biggest partners in NASA for four years and he is sellable. Wetangula too can make demands because he has supported CORD in the senate. Surely, with 18 members of parliament, one governor in Lamu and a handful of MCAs, now you the son of Mudamba feels like you are a political force to reckon with within NASA? Give Kenyans a break. Your political constituency (Vihiga) is divided. The expansive Western Kenya, there are more Orange Democratic Movement (ODM) governors and MPs than the Amani National Congress (ANC) ones. Beyond Vihiga, where else is your political voice felt? It is this same mentality that made you lose out in 2013 when you were scavenging to replace Uhuru Kenyatta as the president before he called out the 'mademoni.' When you have paid the political price for supremacy, let us know. In the meantime, Chief Minister Ni wewe!
(The writer is a political and social commentator. Follow him on twitter @dannishodongo)
Source link-capitalfm.co.ke