Sacked by Jubilee for Corruption, Charity Ngilu Now Embraced by NASA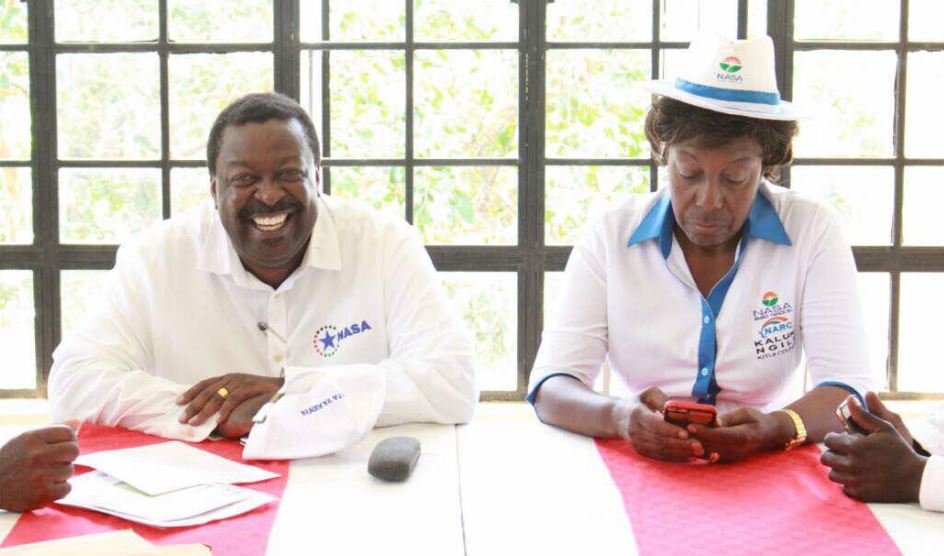 Jubilee has been accused many times for not committing to fight corruption.
For the last 4 years, the perception has been that corruption cases have increased, with accusations going as high as the Deputy President himself. We have seen 'confirmed' scandals in the Ministry of Health and NYS, plus other rumoured scandals in the SGR, Eurobond etc.
Faced with constant criticism over the way his government was handling corruption, President Uhuru Kenyatta in 2015 suspended several cabinet ministers accused of involving themselves.
The news was received well then, but we're yet to see any concrete action taken to prosecute the accused and recover the money.
Leading the onslaught on Jubilee over corruption has been opposition leader Raila Odinga and the entire Nasa brigade. Alongside the high cost of living, corruption has become a pet subject in Nasa rallies.
Joho, himself battling corruption allegations in Mombasa, has been keen to call the Jubilee leaders 'thieves'. "Sisi wapwani huita mwizi, mwizi.." has been one of his favourite lines these past weeks.
Raila Odinga, himself mentioned in at least 5 corruption scandals in the past, has also not minced his words.
Musalia Mudavadi, mentioned in Goldberg and Cemetery scandal, is also quite vocal during the rallies.
While Jubilee has been accused of doing very little to fight the vice in government, we must remember that more ministers have been sacked than any other government.
But Lo and behold!
One of the CSs sent home for this exact vice Nasa is telling us only they can fight, has found a new home in Nasa.
Charity Ngilu received the full embrace of Nasa this weekend when she joined them at Bukhungu Stadium in Kakamega.
Musalia Mudavadi even tweeted about it.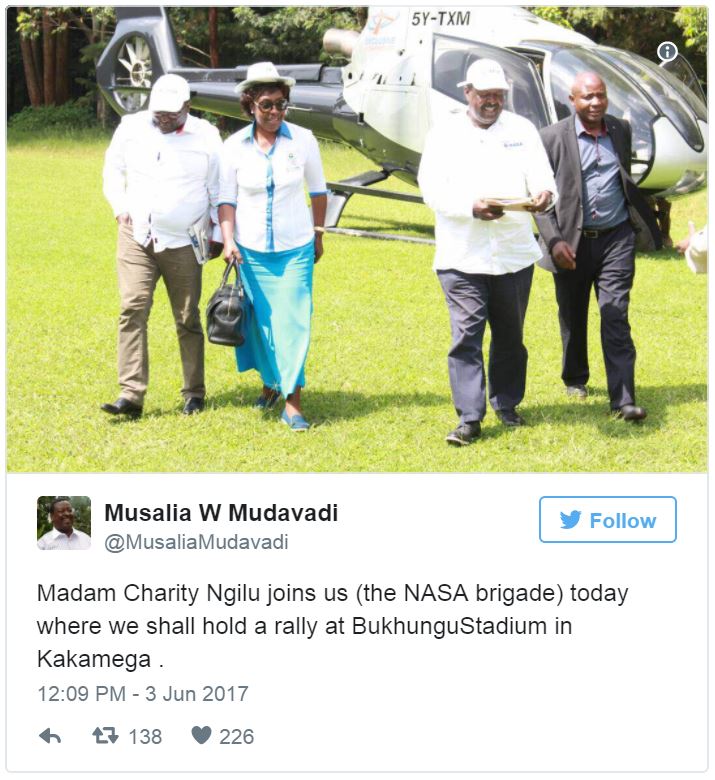 Just a hunch, but does this explain why 70% of Kenyans feel the country is headed in the wrong direction according to Ipsos, but still majority would rather retain the current leadership?
Watch Ngilu's speech.
-nairobiwire.com