I'm Laikipia Senator GG Kariuki's son — businessman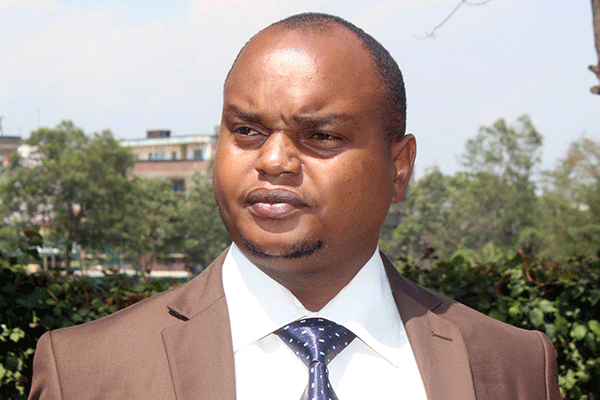 A Nairobi-based businessman has come out claiming to be son of the late Laikipia Senator GG Kariuki.
Mr Charles Maina on Thursday filed a case before a Nakuru court demanding recognition.
DNA
He wants the court to compel Mr Kariuki's family to include him in the burial programme and recognise him as a son to the late politician.
Addressing journalists at the Rift Valley Sports Club in Nakuru, Mr Maina said he also wants the court to order extraction of tissue samples from the body of the late senator for a DNA analysis to prove the paternity.
He said he had no intention of disrupting the burial, adding that his efforts to reach out to the family had been frustrated.
"I had first attempted to reach out to the family but they were hostile and that is why l moved to court," he said.
"They never even included me as a family member in the memorial service of my father."
NAME
Asked  whether he had an intention to halt the burial, Mr Maina said his intention was just to be re cognised by the late senator's family.
In the suit, he wants the court to declare that he is a biological son of Mr Kariuki and is entitled by law to bear his name.
Hearing of the case was scheduled for Friday morning.
The court will determine whether tissue samples will be taken from the senator's body for DNA anaysis before his burial tomorrow at his Rumuruti farm.
-nation.co.ke