Most judges cherry-picked, ignored Kenyans' rights in petition – Njoki Ndung'u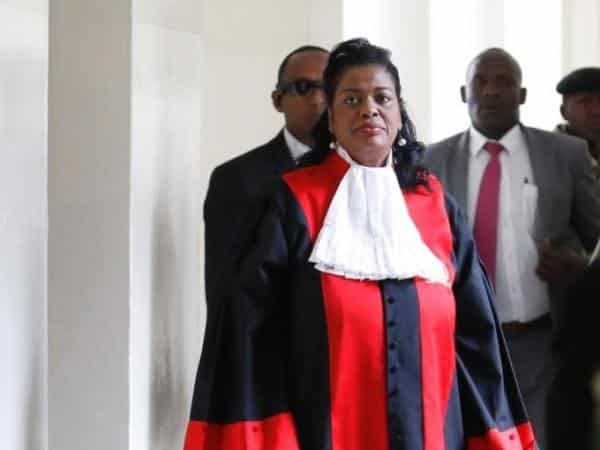 Most Supreme Court judges based their petition ruling on Article 83 of the Elections Act which ignored the sovereignty of the people, Justice Njoki Ndung'u has said.
In details of her dissenting opinion on the matter, she said as much as the judges critically looked at provisions of Articles 81 and 86 of the constitution, they did not consider those of Articles 82 and 83 which are fundamental to an election process.
She said the judgment that the August 8 general election did not meet the constitutional threshold can be termed a narrow and restrictive interpretation of the law.
Ndung'u said the majority, in operations and aspirations, failed to address key issues and the sovereignty of the people.
"The voter has the right to franchise and this is historically important in any democracy," she noted at the court on Wednesday.
"The majority's judgment appears to presume the only step to assess any election violation lies only in Articles 81 and 86 of the constitution.
"Articles 82 and 83 address issues of registration of voters, administrative arrangements for registration of voters and conduct of election which must be designed in a way not to deny the right to vote."
The judge said the interpretation of the law is undermined when the majority "cherry-pick" constitutional provisions to determine a petition.
"I stand by the opinion that the majority ignored the rights of the people. Why would they quote one provision that guarantees the right and the other burdening the right to enjoyment? The weight of a right lies in the determination."
Ndung'u further said the majority ought to have followed the principle of proportionality in their judgment.
"Not all claims are equal before the law especially where human rights, principals, and values compete," she said.
"Human rights hold a higher stake in such circumstances and thus the rights in article 38 ought to take centre stage."
The hot presidential contest was between President Uhuru Kenyatta and NASA principal Raila Odinga of ODM.
Following the invalidation of IEBC's declaration of Uhuru as winner, the two will meet again at the ballot on October 17, should the vote not be postponed.
Earlier today, justice Jackton Ojwang has said he dissented the annulment of the petition as the respondents did not contravene any provisions of the constitution or any other statutes.
He argued that during the hearings, arguments by petitioners were anchored on bare generalities, not factual evidence.
Deputy Chief Justice Philomena Mwilu said IEBC's refusal to give access to servers means the Opposition was right about hacking claims while CJ David Maraga detailed the commission's shortcomings.
Source link-the-star.co.ke