President Xi's envoy to attend Kenyan president's inauguration ceremony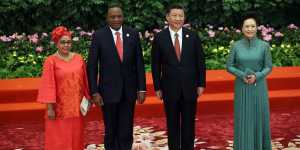 BEIJING, Nov. 27 (Xinhua) — Chinese President Xi Jinping's special envoy Wang Jiarui will attend the inauguration ceremony of Kenyan President Uhuru Kenyatta in Nairobi on Nov. 28.
Wang is vice chairman of the National Committee of the Chinese People's Political Consultative Conference.
Chinese Foreign Ministry spokesperson Geng Shuang made the announcement here on Monday.
-en.people.cn