Lifestyle audit will 'expose us', Murkomen jokes on Uhuru's call for wealth review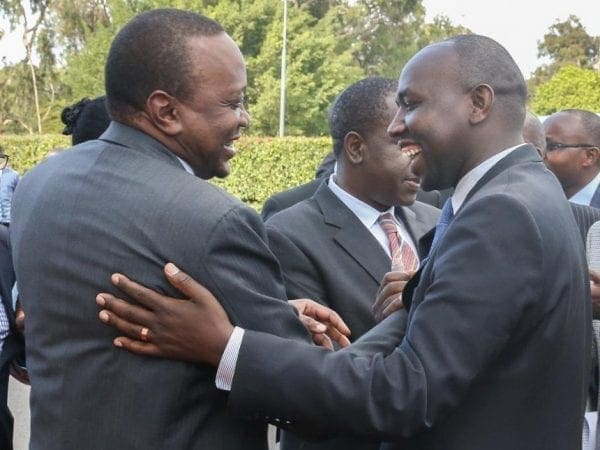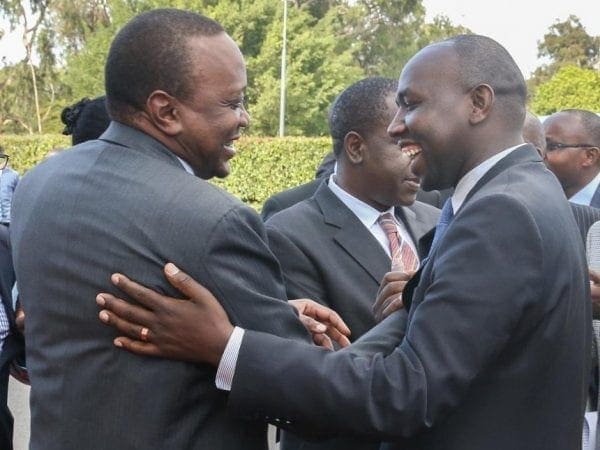 Lifestyle audit will expose some of us who are enjoying perceived status of rich men, Elgeyo Marakwet Senator Kipchumba Murkomen has said.
This was in reaction to President Uhuru Kenyatta's orders that NIS conducts a lifestyle audit for public servants, including himself and Deputy President William Ruto.
Uhuru said all state officers will be asked to explain the source of their wealth adding that all those found to have plundered public coffers will be put to task to explain the source of the same.
"I have only one problem with lifestyle audit. We will 'lose' our helicopters, highrise buildings, NYS tenders etc. There is nothing a Kenyan voter hates than a poor politician," Murkomen said via twitter on Friday night.
"Just let us fake it till we get it."
Murkomen's post, which was seen as a sarcastic talk, elicited mixed reactions with his followers saying he should stop his actions.
"Sarcasm sometimes falls flat when overpowered by truth my friend," @I_am_Gathoni said.
@chokemandada1 said: "Tell him the sarcasm is out of context..nikama joke haichekeshi watu."
"We saw your prank from very far. In anycase, a successful crash in one of your so called helicopters would reduce corruption in Kenya by 70 per cent with the right occupants inside….of course assuming there are no survivors," @KiokoMathew3
@OozBurning said: "The devil is a liar……now I see somebody who wants the NCPB,NYS scandals to continue,he doesn't want the audit so much as he wishes farmers to continue suffering, May God punish you for trying to protect your corrupt wealth at the expense of Kenya."
Others users said the handshake between Uhuru and Opposition leader Raila Odinga was taking a different direction.
"But this time round after the handshake which his boss was against, Uhuru seems to be very serious with this issue," @lilechikenya said.
@Maggietenacious said: "The end times are here with you.I applaud President Uhuru for that action…Hata anachelewa.Kipchumbu we Kenyans will fund our person as long as he/she has the qualities and we give out the Manifesto yetu vile tunataka."
@LipukaS said: "This lifestyle audits ought to cover from 1963 and June, 2018. Ama namna gani my friend?"
"I will be proud since most of you will tell us how you acquired a 1.2 billion chopper with 1.2 million salary per month. Karma," @oywaya7 said.
Last week, Uhuru issued an Executive Order requiring all government entities and public owned institutions to publish full details of tenders and awards from the 1st of July 2018.
The publication will allow members of the public to access the information including details of the items or services purchased, contract prices, and the particulars of the suppliers including owners, directors and beneficial ownership.