Diaspora Stories: Kobi Kihara lands lucrative Luxuria Magazine deal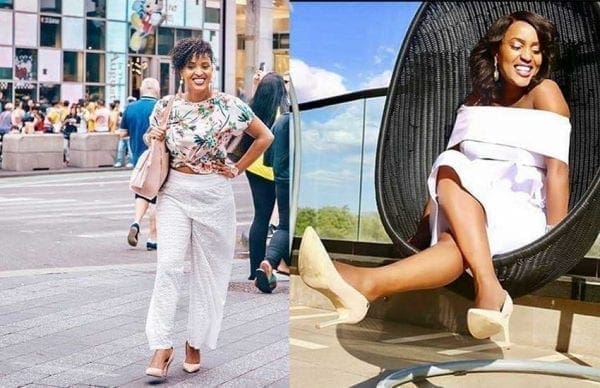 Kobi Kihara's stars must have been aligned considering that even though she is 8,000 miles away in the USA, she is still closing major deals.
The former NTV presenter has been named as the global brand ambassador of Luxuria Lifestyle Magazine.
Excited as one would imagine, Kobi took to her social media to share the big news.
"This is how excited you look when you get the news that you're one of the new Global Brand Ambassadors for the @luxurialifestyle Network, can't wait to take you guys through the world of Luxury, follow them and @mykemwai the guru himself for more information, events and everything luxury,'' the media personality posted.
According to the company's website, the digital magazine provides an all-encompassing guide to the affluent lifestyle, including informative and interesting articles on the world's most luxurious products and services.
Kobi is currently in the US where she is pursuing a Fashion Business and Shoe Design course at the New School Parsons in New York.
-sde.co.ke