PHOTOS: Laikipia County showcases Sh450, 000 locally made cars and Kenyans can't stop talking
PHOTOS: Laikipia County showcases Sh450, 000 locally made cars:
Laikipia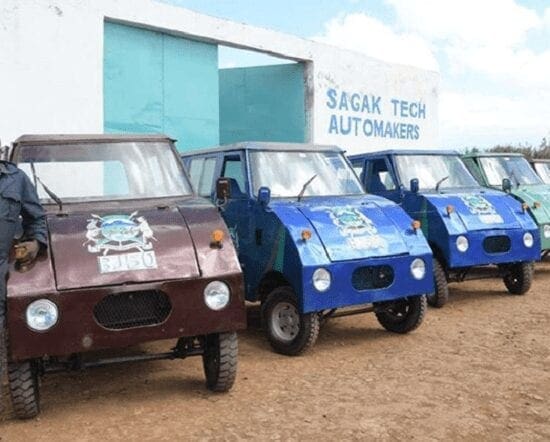 County Government showcased two locally made cars at the Devolution Conference and Kenyans can't stop talking.
The invention that was christened Laikipia BJ-50 is basically a four-wheel tuk-tuk like car that goes for about Sh450, 000.
Samuel Gatonye who is a Nyahururu-based, self-trained innovator is the brainchild behind the "Sh450k" car which has the capacity of carrying 7 passengers.
The car has a maximum speed of 70 Km per hour and according to an article on the Laikipia County Government website the mini-car has already received 26 orders from influential personalities.
Despite the innovation receiving praise from Kenyans, a section of netizens saw it as an item of ridicule as they came out to make fun of the car project.
PHOTOS: Laikipia County showcases Sh450, 000 locally made cars: