Promotion to glory for Janet Muthoni Njuguna, mother to Kawira Kiguru of Baltimore MD
Promotion to glory for Janet Muthoni Njuguna, mother to Kawira Kiguru of Baltimore MD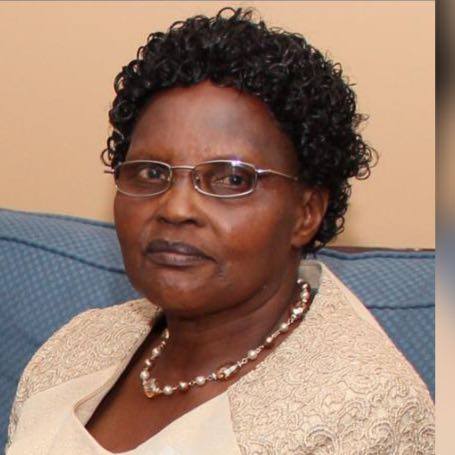 It is with a humble acceptance of the Lord's will, that we announce the passing of Mrs. Janet Muthoni Njuguna, who had been ill and hospitalized since February 2019. She passed away in MP Shah Hospital, Nairobi, Kenya on 4/4/2019.
She was the loving wife to Stephen Njuguna Githuri. Mother to
Njonjo Njuguna
, Kawira Kiguru, Kimathi Njuguna, Mbugua Njuguna and Kanini Njuguna. Mother in-law to Allan Kiguru Kimani, LaDawn Njonjo, Hellen Wanjiru Kimathi, Sarah Wanjiru Mbugua, David Njuguna and grandmother to many.
Friends and family
are
meeting daily for prayers and support at 9405 Turf Rd Parkville MD 21234 @ 6:30 pm.
Memorial Service will be on Sunday, 4/14/19 @ 4:00 pm at Elimu Center: 9600 Pulaski Park Drive, Suite 115, Middle River MD, 21220.
For financial support towards the funeral , please cashApp $KiguruKimani or 443-804-5907
$kawiran or 410-419-7473
$KaniniN or 443-414-6128
For more info please contact:
Kiguru Kimani 443-804-5907
Kawira 410-419-7473
Kanini 443-414-6128
Pastor Mugweh 410-236-5401
Karanja Mwaura 410-409-9340
Julie Weche 410-303-3335
Dr. Isaac Kuria 301- 512-8535
David Thuo 443-904-3684
Promotion to glory for Janet Muthoni Njuguna,mother to Kawira Kiguru of Baltimore MD