Kenyan man Dr Samuel Akidiva is 2020 Health Care Hero at US University
Kenyan man Dr Samuel Akidiva is 2020 Health Care Hero at US University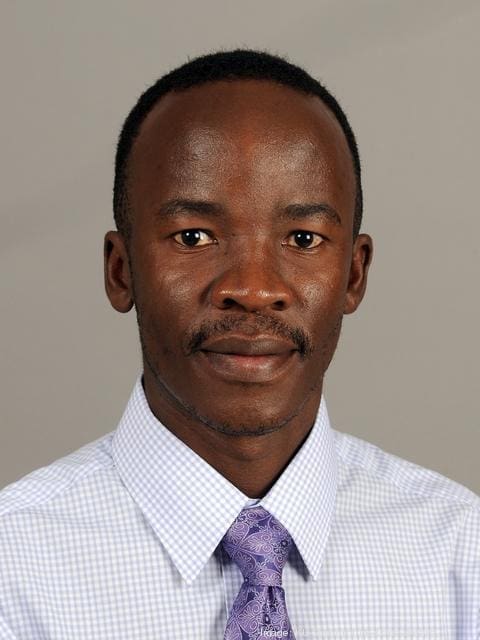 A Kenyan Diaspora Dr. Samuel Akidiva who came to the US 10 years ago had spent six years as a physician in Kenya when he decided to take a chance and move to  the United States.
Since moving to the US as an International students , Dr. Samuel Akidiva has achieved U.S  board certification through involvement with the University of Kansas School of Medicine-Wichita.
Akidiva had no idea when he moved to Wichita in 2010 he would end up helping other Kenyan medical professionals discover new opportunities in the United States.
He found himself in the midst of an international outreach initiative that has resulted in nearly a dozen Kenyans being matched as residents within the internal medicine department at the KU Medical School in Wichita and choosing to stay and practice medicine in the community.
"Internal medicine is an underserved field," says Donna Sweet, a mentor to Akidiva during his time with the KU Medical School. "These are people who are helping fill those holes."
Some were former classmates of Akidiva when he attended medical school in his native Kenya. Others connected with him through word of mouth.
He says his medical experiences over the past 10 years have been positive, and he wants others to have similar opportunities.
"The U.S. has the best (medical) postgraduate system by far," Akidiva says. "Anybody given a chance would want to come to the U.S. to pursue postgraduate education."
He says Africa has fewer residency slots than the U.S., which leaves many aspiring physicians without opportunities to receive clinical training. Now, his efforts are providing a pipeline for people to gain a foothold and practice medicine in Kansas.
Akidiva was familiar with the KU Medical School prior to coming to Wichita. His sister and brother-in-law have lived in the area since the early 1980s.
Akidiva spent three years working with Sweet, a renowned HIV/AIDS specialist and a professor of internal medicine with the KU Medical School, before transitioning to hospital medicine.
He has spent time working in outreach clinics across Kansas and also works with a local hospitalist group.
Sweet says Akidiva is caring, compassionate and great with patient care.
"He's an excellent resource," Sweet says.
By Josh Heck
Source-bizjournals.com
Kenyan man Dr Samuel Akidiva is 2020 Health Care Hero at US University