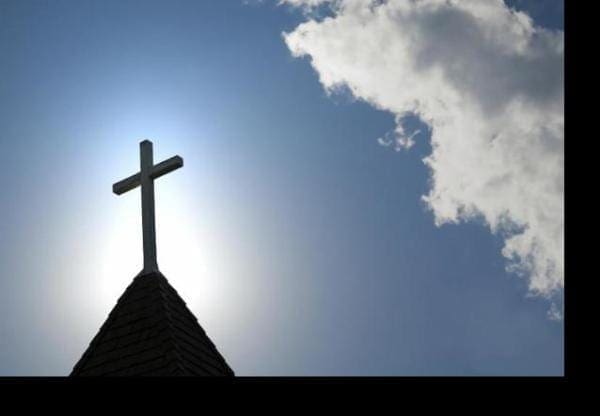 KENYAN DIASPORA CHURCHES IN US

Post information for free . CLICK HERE TO ACCESS THE FORM.
Kenyan Churches and churches with Kenyan Pastors in USA.
Arizona
UCGM, OASIS OF LIFE CHURCH PHOENIX
P.O BOX 7204 PHOENIX AZ 85011
Tel: 480-282-3475 or 480-584-3545 .
Pastor and Mrs Esther J.Macharia
www.ucgmoasisoflife.org
[email protected]
Alabama
-Lighthouse International Church
Birmingham, Alabama
Pastor Joash Wambua
Tel: 205-907-5483
CALIFORNIA
-Victorious Life Ministries Fellowship
P.O.Box 15714
Irvine, CA 92623
Bishop Daniel Ole Munka
-Kingdom Interdenominational Community Church
Meeting Location
2171 W. Lincoln Avenue
San Bernardino, CA 92411
Post Office AddressP.O. Box 7665
San Bernardino, CA 92411
Tel: (909) 880-2953
Rev. Benson Andebe
Senior Pastor
-Morning Star Victory church
310 west Broadway, Anaheim CA 92805
Pastor Joseph Gichuhi
Tel: 951 681 5686
-Morning Star Victory Church – San Diego Fellowship
Address : 6555 Balboa Avenue,
San Diego, CA 92111 – (909)268-2484
-Hope Chapel -Hermosa Beach
2420 Pacific Coast Highway,
Hermosa Beach
2420 Pacific Coast Highway,
Hermosa Beach, CA 90254, CA 902
ALAN KISAKA
Associate Pastor
Worship Leader
Colorado
PARK HILL UNITED METHODIST CHURCH
5209 Montview Boulevard
Denver, CO 80207
(303) 322-1867 Ext-205 (OFFICE)
(303) 322-3446 (FAX)
[email protected](Office email)
Rev. John L. Thompson, Senior Pastor
website address
Delaware
Angaza Sharon Seventh-day Adventist Church
229 Lake Drive
Pencader Corporate Center
Newark, DE 19702
Telephone: (302) 292-1956.
Pastor and Mrs Lee Kimani:
Email: [email protected]
Gospel Lighthouse Ministries INC
Middletown,Delaware 19709
Pastor &Mrs Paul Kiilu
Tel 302 588 3648
FLORIDA
Streams of Life Worship Center
4708 LB Mcleod Road
Orlando,FL 32811.
Sunday Service- 10.30 am to 12.30 pm
Pastors John and Catherine Kipeen
St. Bartholomew's Episcopal Church
3747 34th St. South
St. Petersburg, FL 33711-3836
Phone: 727-244-4444
Rev. Dr. John Kivuva, Missionary Priest
[email protected]
The Tabernacle of David Worship Center
Meeting Address:
6604 Arlington Expway.Jacksonville,FL.32211
The old Chapel of the Holy cross Lutheran Church
Next to DePaul school.
Mailing Address:
P.O.Box 11754
Jacksonville, FL. 32239
Rev. David K Gichiri
Telephone: 904 703 2232,
Georgia
1-KINGSWAY LIFE MINISTRIES
1951 CANTON ROAD SUITE 250
MARIETTA, GA 30066Pastor Kiroko 678-656-8446,
Elishiba 678-933-2522
Danny Ngugi 770-896-4576,
Paul Karanja 678-523-1831,
Paul Mburu 404-642-6351
2-Elm Victory Church International
1485 South Marietta Pkwy Marietta, GA 30067 Senior Pastor Bishop Dr. Daniel Tanui
3-CHRIST HARVESTERS MINISTRIES INTERNATIONAL
MARIETTA COMMERCIAL PLAZA
562 WYLIE RD SUITE 6-12
MARIETTA GA, 30067
[email protected]
Phone: 678-581-9995
FAX: 678-581-9989
PASTOR DAVID KARANJA
4-Kenyan American Community Church (KACC)
771 Elberta Drive, Marietta, GA 30066
770-427-0555
Pastor: Rev. Dr. G.G Gitahi
5-Goshen Celebration Center
Roswell Street Baptist Church 774 Roswell Street ,Marietta GA 30060
6-Voices Of Hope Community Church
2997 Lawrenceville Highway
Tucker , Georgia 30084
Pastor Peter Kiarie
[email protected]
Tel:404 790 0369
7-BELIEVERS CELEBRATION CENTER
1492 ROSWELL RD
MARIETTA, GA 30062
Rev.Don & Pendo Mwawasi
Church hot line 678-402-7275
Bethesda Empowerment Center
4876 Lake Park Ln
Acworth, GA 30101-6803
Tel: (770) 990-9251/7
Fax: (770) 966-9676
Rev. Joseph & Antoninah Wamutitu (Lead Pastors)
Email: [email protected]
Empowerment through Holistic Ministry
Meeting every Sunday from 4pm @ 4876 Lake Park Ln, Acworth, GA 30101
Illinois
The Swahili Chapel
Providing culturally relevant Christian worship to all Swahili speakers. All friends of East Africa are welcome and refreshments are always provided.
When? Every 1st Sunday of the month.
Location: Armitage Baptist Church. 2451 N. Kedzie Blvd. Chicago. IL,60647.
More info: Contact Pastor Paul Kamugu or visit the Swahili Chapel
KANSAS
Gospel Outreach Center
3200 Merriam Ln
Kansas City, KS 66106
Paster Ben Kang'ethe
Tel:913)677-1737
Breakthrough Community Church
11411 West 71st ter
Shawnee, KS , 66203.
Pastor Daniel Kungu
Phone: (913) 631-3737
Neema Community Fellowship
9900 Mission Road Overland Park, KS 66207
Rev. David Nzioka
(913)648-5496
Maryland (Washington DC Metro Area)
1-Disciples Fellowship International (DFI)
13100 Andrew Drive
Silver Spring, MD 20904
Tel: 301 388 0824 or 2402869523
Email: [email protected]
Tel: 240-286 9523
Fax: 301-947-8684
Pastor Paul Mulani
2-Power House Church
CURRENTLY MEETING AT:
10778 Rhode Island Avenue, Beltsville Md 20705
Tel 301 802 8794
Pastor Geoffrey Gatambia
3-Christ Worship Center.
Address: 14301 LAYHILL ROAD SUITE 1B
SILVER SPRING MD 20906
PHONE: 443 416 0962
EMAIL: [email protected]
Services remain the same every Sunday 11:00 am
Pastors Jane & Martin Kathurima
4-Tumaini Baptist Church.
5120 Whitfield Chapel Rd
Lanham Seabrook, Maryland 20706
(301) 306-0181
Pastor Julius Bii
5-AFRICAN CHURCH OF NAZARENE COLLEGE PARK
9704 Rhode Island Ave
College Park, MD 20740
Tel:301 538 8463.
Pastor John Ndambuki
6-Rockville Church of God
726 Anderson Ave, Rockville MD 20850
Tel: (301) 340-9534
Church Ministries Director: Peter Osano, ext. 305,
7-Gospel Assembly Church
15101 Sweitzer Ln
Laurel Md 20707
(potomac Rm)
Preston Wambua
Telephone: 301-412-7620,
8-Capital Christian Fellowship
10411 Greenbelt Road, Lanham, MD 20706.
Associate Pastor -Nelson Okanya
Phone: 301.262.7008
Fax: 301.262.8487
9-World Ministry Church International
MAILING ADDRESS:
P O BOX 3119
GAITHERSBURG MD 20878.
PASTOR D.FRIMPONG
TEL: 240 418 6288
Maryland (Baltimore Area)
10-International Christian Community Church
3406 Be lair Road, Baltimore, MD 21213 – 1205
Tel; Office (410) 485-9311
Pastor John Karanja
11-Firm Foundation Ministry
6510 Frankford Avenue
Baltimore,MD 21206
(Inside Best Inn Hotel-Ball Room)
Pastor Lilian W. Njenga – Mwangi
Tel:443-759-1086
12-All Nations Gospel Outreach.
Meeting at Baltimore Lutheran School. 1145 Concordia Dr, Towson, MD 21286
Pastor Partrick Kibui
13-MT ZION LIBERTY IN CHRIST INTERNATIONAL
P.O Box 571
Cockeysville MD 21030
Tel # 410-666-0777
Andrew KamiaPastor
14-Disciples Fellowship Int'l Baltimore
1710 Delvale Ave.
Dundalk, MD 21222
Tel: 443-899-5953
Pastor Steve n Catherine Magua
Email: [email protected]
Faith & Grace Worship Center, Inc.
1125 Jamison corner road
Massachusetts
1-St.John's Anglican Church
886 Main Street, Worcester.
Mailing address:
P.O. Box 691, Worcester, MA 01613.
Rev. Ekira Muriithi
Telephone: 508-450-9348
2-Divine Gospel Church.
67 Millbrook St. Worcester.MA 01610.
Pastor Christopher.
3-Hosanna Gospel Center Family
120 Stafford Street
Worcester, MA 01603
Pastor Rev.David Kahura
Phone: 508-835-8834
Fax: 508-835-8838
4-Christian Community Fellowship
70 James St. Room 150 Worcester, MA 01609
5-St. Paul Anglican Church
1 Market street Lawrence,MA 01843
Pastor Rev.Charles Chege
6-Hosanna Gospel Church
760 Nashua Road Dracut, MA 01826
Pastor Rev. Stanley Mungai
7-St. Stephen Anglican Church
6th Street Lowell, MA 01852
Pastor Rev. Kimuhu
8-Kenya Community Ushindi Church (PECEA)
273 Summer Street Lowell, MA 01852
Pastor Rev. Karimi Mumbi
9-St PAULS COMMUNITY CHURCH
112 ANDOVER ST, LAWRENCE, MASS
SERVICES: ENGLISH- 9 AM, KIKUYU 11 AM.
PHONE: 781-938-7294
10-St James African Community Church
235 West St
Attleboro, MA 02703
781-420-6161
Church service-11:30am to 1:30Pm.
REV PAUL KIMANI MWANIKI
11-PCEA Church Malden .
99 Mountain Ave,Malden,MA 01248.
Pastor Charles Karanja
12-All Saints Community Church-Quincy
Quincy Ave, Quincy,MA 02155.
Tel:781 396 6664
Rev.Fredrick Thanji
13-Compassionate Fellowship
70 James St. 139b, Worcester MA 01603
Pastor Ben Njuru
Tel: 508 713 3572
Email:[email protected]
Missouri
United African Presbyterian Church
9407 Manchester Road, Rock Hill, Missouri 63119
Rev. Dr. Jemimah Ngatia
314.962.8182 (phone) * 314.962.8196 (fax)
Immanuel Worship Center
'To Know Him and to Make Him Known'
7169 N. Lindbergh Blvd. Hazelwood. Missouri. 63042.
(314)731-3400
Sunday Service 10:00 – 12:15
Pastor: John Mbochi Waweru
Christ Covenant Church
1625 Washington Street,
Florissant, MO 63033
Tel: 314-839-0292
Fax: 314-838-4927
Pastor.Paul M. Macharia,
Minnesota
EBENEZER INTERNATIONAL MINISTRIES
16481 Griffon Tr. Lakeville MN.55044
Tel: 952 454 0855
Pastor Francis Muiruri Gathungu
United Seventh-day Adventist Church
4900 Nathan Ln N
Plymouth, MN 55442-3156
952-884-1479
Pastor: DANIEL MUNENE MWANGI
Phone: 763-245-3193
Service Times:Sabbath School: 9:30 am
Worship Service: 11:00 am
New Jersey
-World Hope Restoration Ministries.
1200 Alps Road, Wayne NJ 07470
Mailing: p.o.Box 8644 Haledon NJ 07538
Rev, Paul Muchori
-New Karibu Maranatha SDA
Pastor George Okumu
Phone:973-395-9956
-World Compassion Outreach Ministries
Mailing Address:
601 Route 206, Suite 26-312
Hillsborough
NJ 08844
Worship Address:
511 Central Ave,
Plainfield, NJ 07060
Rev. Dr. Joseph Nzeketha
Reception Desk (Sundays) 908-753-2801
Email your suggestion or concern about the website to the
Tel.908-9179484
New York
1-Church At The Rock
1280 East 92nd street, Brooklyn, NY 11236
Tel.718 241 0222
Senior Pastor K.W Greipp. Assoc Pastor Cyrus Mathenge
2-His Grace Outreach International.
1393FlatBushAve,NY.11210
Tel,718 703 2116
Pastor.Drs.George and Anne Mungai
North Carolina
-St. Andrews Anglican Church
6339 Glenwood Ave. Raleigh, NC 27612
Pastor Bernard Maasai.
CROSSROAD AFRICAN FELLOWSHIP IN Raleigh
2721 E,MILLBROOK ROAD
RALEIGH, NC
Pastor Rev.Stephen and Mary Barine
TEL:919-426-7072
Cary Church of God
Group Leaders
Sammy Waruingi & Jane Mbugua
308 Cabana Drive
Apex, NC 27539
(919)303-1048
Ohio
1-Revival Mission International Center
Physical Address
3600 Sunbury Rd.
Columbus OH, 43219
Pastor :Rev. John Muraya Kareithi
Tel:614-598-3545
2-LIFE-NET FELLOWSHIP CHURCH, URBANA OHIO
142 DELLINGER RD, URBANA OHIO 43078
P.O. BOX 256 URBANA, OHIO 43078
TEL.: (937)231-9292
Life-Net Christian Fellowship Index
BISHOP DR. DOUGLAS MUCHIRI, SENIOR PASTOR
REV. FAITH MUCHIRI, PASTOR
REV. RONNIE RELEFORD, PASTOR
SUNDAY SERVICES
9:00AM SUNDAY SCHOOL
10:15 WORSHIP SERVICES
3-LIFE-NET COLUMBUS FELLOWSHIP CHURCH
5899 CLEVELAND AVENUE.
COLUMBUS, OHIO 43229
P. O. BOX 29058, COLUMBUS, OHIO 43229
Tel.: (937)231-9292
BISHOP DR. DOUGLAS MUCHIRI, SENIOR PASTOR
REV. FAITH MUCHIRI, PASTOR
Life-Net Christian Fellowship Index
WORSHIP SERVICES:
SATURDAYS
4:30PM BAND PRACTICE
6:00PM WORSHIP SERVICES
BISHOP DR. DOUGLAS MUCHIRI, PRESIDENT.
283 RICKETTS RD, WEST LIBERTY, OHIO 43357
TEL: 937-231-9292
Pennsylvania
Trinity Episcopal Church
801 MacDade Blvd
Collingdale, PA 19809
Office: (610) 461-2054
Fax: (610) 461-0306
Pastors:
Rev. Domenic M. Ndai, Vicar.
Rev. Paul Gitimu, Associate Pastor.
Email: [email protected]
TENNESSEE
Imani African Community Church
A ministry of Central Baptist Church of Bearden
Middlebrook Christian Ministries
1540 Robinson Road, Knoxville, TN 37923
Dr. Peter W. Kinuthia, Pastor
Tel (865) 223-1550 cell
Texas
Upendo Baptist Church
916 N.Jupiter Road
Garland TX 75042
Tel:972-276-9704
Fax-972-276-9714
Snr Pastor: Shadrack Ruto
Highland Park Presbyterian Church (HPPC)
3821 university Blvd
Dallas,Texas 75205
Pastor -All Nations Worship
Dr. Cyprian Guchienda
Phone: 214-526-1766 x128
Neema Gospel Church
7815 Arapaho Road,
Dallas, Texas 75248
Phone: 903-461-3242 or 972-801-7519 or 972-664-1411 or 469-682-8879
To see People  Love God, Discipled, Equiped and Empowered for Service
Pastor Lucy & Bishop Jackson Kingori
Sunday Worship Services
1st Service: 9.00 -10.30am
2nd Service 11am -1.00pm
Mid- Week Services
Wednesday at 7pm – 8pm
Email: [email protected]
-The Livingwell Church
415 New York Ave
Arlington, TX 76010
Tel – (817) 891-5656
http://thelivingwellchurches.org/index.html
Empowerment Christian Center
Meeting Place:-Holiday Inn Select
2645 Lyndon B Johnson Frwy (I-635)
Dallas, TX 75234
Pastor Tony & Catherine Wainaina
Tel:214 603-8411
International Harvest church
1625 N Story Road
Irving Texas 75061
Tel:972 871 0338
Pastors Philip and Rebecca Mwonga
End Time Revival Ministry
4800w.34th street D10
Houston TX 77092
John and Catherine Muturi
Tel.832 283 3798
Salt and Light Church International
9603 Westheimer Rd
Houston TX 77063
Pastor Paul Akatsa- Senior Pastor
Pastor Pauline Akatsa-Director of WOW(Women of Worship)
ALL NATIONS HOUSE OF PRAYER CHURCH
Embassy Suites
4650 W. Airport Freeway
Irving, TX 75060
Senior Pastors: Pastors Darius & Mwaka Twagirayesu
Tel # 469 288 4232
VIRGINIA
Redeeming Africa
Building Bridges to Healthy Ethnic Relations in Africa and Beyond
P.O Box 10545
Virginia Beach, VA 23450
Telephone: (757) 277-4793
Dr. Gabriel Ngulutu
(founder and president)
Join the Uzima Tribe. For details visit Redeeming Africa website.
You can also contact us by email: [email protected]; [email protected]
EL-SHADDAI GOSPEL INTERNATIONAL MINISTRIES
RICHMOND VA 23235
MEETING AT
FOREST HILL PRESBYTERIAN CHURCH
4401 FOREST HILL AVENUE
RICHMOND VA 23225
PASTOR HEZRON MUKURIA
PASTOR EUNICE MUKURIA.
WASHINGTON STATE
-JOY BRINGERS MINISTRIES INTERNATIONAL
6801 ROOSEVELT WAY NE
SEATTLE WA 98115
PHONE 206 895 9490
PST ELISTAN AND TREZA SUPEYO
Jubilee Covenant Ministries
515 West Harrison Street
Suite 110.
Kent, WA
98032
Phone: (253) 520 – 7405
Pastor Martin Ndegwa
Pastor Godfrey Kamau
Email:[email protected]
Kenyan Community Interdenominational Church 
13015 1st Ave S
Burien WA 98168
Pastor Charity Kisanga
206 852 2024
Email [email protected]
Church email
Facebook: kcic kcic
Hours: Sundays 4pm-6:30pm
KENYAN DIASPORA CHURCHES IN US