Photos: Smartly Dressed, Red Carpet Kenyan Ladies Queen's Night In UK
Photos: Smartly Dressed, Red Carpet Kenyan Ladies Queen's Night In UK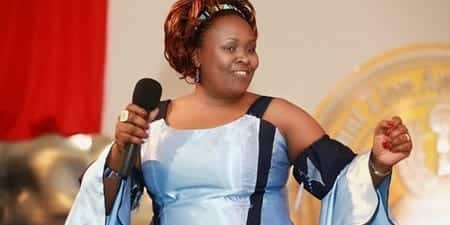 LADIE'S QUEENS NIGHT IN COVENTRY WITH PASTOR JOAN. One of the best women gathering in the UK Kenyan women calendar, The Queens Night dinner was held at Holiday-Inn Hotel, Coventry on Friday the 12 October 2012. Nearly 150 ladies attended the smartly dressed, red carpet affair.
It was by far the best organised women gathering in a long time. All women were given new titles, "queens", borrowed from Singer/Pastor Joanne Mwangangi's Ministry, Queens' Ministry.
Pastor Joanne Mwangangi was the keynote speaker and used the opportunity to launch the UK Chapter of Queens Ministry International. While addressing the ladies at the dinner, Pastor/Artist Joan Wairimu Mwangangi explained that the women are queens in their home.
"Let no one put you down, behave like a queen, walk like a queen, talk like a queen and above organise your home like a queen. The queen respects the family." Pastor Joan concluded. The part concluded with a dance.
The next Queen's Night takes place next year in London. Mrs Nancy Muchiri of Coventry planned and organised the dinner among others. Photography and story was covered by Njehu of www.studio77.co.uk
From left is Mrs. Nancy Muchiri, Pastor Ann Maluki, Pastor Jane Muita (blue) and Pastor Beth Kamau
THE SEED'S TEAM WAS ALSO PRESENT
From left is Pastor Jane Njiiri, Margaret Kinyatti (formerly Margaret Njiiri), Mrs. Sharon Njeri Karanja
wife of Jackson Njiiri and Mrs. Emily Kiruthi wife John Kiruthi of Coventry a Niece of Mr. Seed
Everyone came in dressed for the occasion
The dressing was an issue at this dinner
The dinner was concluded with cutting of the cake to mark the launchig of the Queen's Night in UK
Pastor Joan took the ladies by storm
Dancing for all after the word of the day
Source: misterseed.com