FEP Goup: Architect lays down strong foundation for building wealth
FEP Goup: Architect lays down strong foundation for building wealth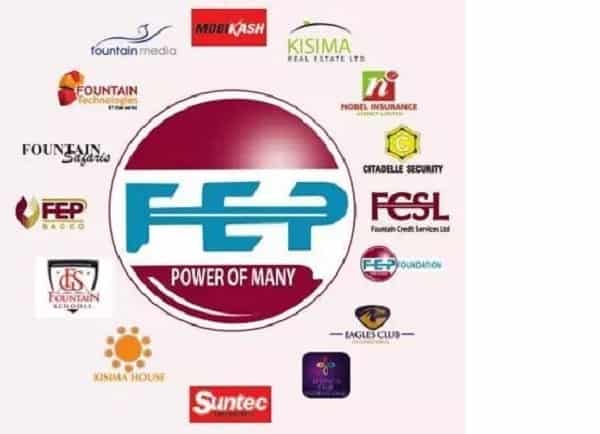 Growing up in poverty encouraged John Muchira Kithaka, 39, to start an investment group as he sought ways to improve the quality of lives of those around him.
The Fountain Enterprise Programme (FEP), a multimillion investment group, is the vehicle he has used to meet his goal. FEP has interests in education, media, hospitality, finance and health. The venture which started with no capital today has investments standing at Sh1.6 billion.
But the journey has not been rosy. For starters, Mr Kithaka had to overcome criticism from his fellow architects who did not see sense in what he sought to achieve and who thought that his effort was a waste of time.
Though he was a practising architect with Arch-link International, Mr Kithaka often spent more of his time researching on how billionaires made their wealth than at drawing building plans, a trend that got his partners concerned.
He spent four years of his life after college tracking the lives of wealthy personalities in the world. He wanted to understand what got them to achieve what they have, the values they hold and their journey to prosperity.
And from his research, he discovered that one way to grow wealth was by pooling resources. Throughout his research, he had come to believe that nobody in the world is worth billions on their own, but through the support of others, like family and business associates.
Armed with the knowledge, Mr Kithaka launched his foundation in 2007. His goal was to help create wealth and break the cycle of poverty in families.
"I have always believed that it only takes one member of the family to see the light, for the family to come out of poverty," says Mr Kithaka.
Determined to bring change and create a generation of millionaires, Mr Kithaka brought in seven of his colleagues. The group later grew to 50 members though not without overcoming some challenges.
"There is so much mistrust among Kenyans," he says.
Mr Kithaka has often found it challenging to convince people to entrust him with their money. Another obstacle is getting people to change their attitude and get them to do extraordinary things. Many of those he comes across are pessimists who carry a fatalistic attitude.
Despite the low moments, Mr Kithaka is happy with the progress he has made so far. Today, FEP has over 3,000 investors both locally and in the diaspora. Its investment has continued to grow significantly. The group is projecting that its total investments will be at Sh100 billion in five years.
Last year, FEP broke ground on Sh300 million five star developments in Central Kenya and launched a television station, Fountain TV towards the end of the year. They are not stopping there. They have a vision for high end schools, hospitals and banks among other investments.
FEP also carries out training for would- be investors. "There are so many people who are stuck because there is no one to show them the way," said Mr Kithaka in an interview with Business Daily.
Through its training, FEP which is now a group of 14 companies seeks to empower people through enterprise other than dependency on employment. This, he says, is the turnaround needed to take the economy forward.
FEP prosperity lies in the ability to think, design and create innovative and permanent economic solutions to house as many Kenyans as possible.
Although many Kenyans want to change their fate, Mr Kithaka blames established entrepreneurs for hoarding their skills and expertise. This leaves upcoming entrepreneurs with no mentors.
Entrepreneurs have often found it difficult surviving in business, with many dropping out when situations get out of control. Lack of proper mentorship and research has been blamed for this outcome. FEP hopes to see more entrepreneurs succeed through their training. So far many are doing well.
Upon completion of training, FEP offers entrepreneurs two options— to either invest in their long-term projects by buying shares or going it alone. Many choose to invest with them due to their clear cut investment avenues.
The FEP model of pooling resources is a mode that has succeeded world over. Trans-Centurygroup is a local success story of committed investment group.
Trans-Century was founded 16 years ago by a group of investors and professionals keen to take up investment opportunities available in Africa. The company opened up more opportunities to outsiders in 2009, by offering their shares to qualified investors in an over-the-counter exchange.
Today, the group has attracted an even greater interest since its listing in the Nairobi Securities Exchange (NSE). FPE is also in the process of undertaking a private listing.
Looking back, Mr Kithaka is happy with what FPE has achieved. But he says he could not have made it without God.
Apart from investment, the group also takes part in charity work. Last year they spent Sh13 million on education for the needy. FEP is also involved in tree planting, housing the elderly and paying hospital bills for the poor.
Mr Kithaka's parting shot: "You do not need a rich dad to be rich" you can make it on your own.
Source:businessdailyafrica.com
FEP Goup: Architect lays down strong foundation for building wealth